Most handbuilt campers we see emphasize thriftiness and economy, whereas this one goes for extravagance and detail at any expense. Before starting the build, an architect poured over 17 unique designs and layouts before choosing one with a 14 ft x 18 ft main living space with a 4 ft 7 in cab-over sleeping area. Hand-built of teak, cedar redwood and exotic hardwoods to a standard worthy of a luxury yacht, it includes some truly amazing finishes, like the arched copper roof and eight stained-glass windows.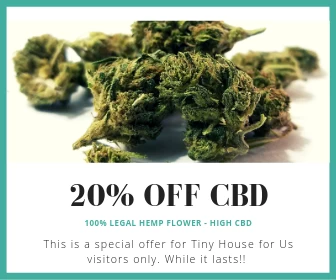 The 112 square feet of floor area are enough for a bathroom, kitchen area, and two beds (one double and one single). It's completely wired for lighting, electrical, and even audio. A 67-gallon reservoir with its own pump supplies the water, and a two burner propane stove does for the cooking. For heat there's an electric heater and a Skippy wood/coal stove from ShipMate Stove Company.
Enter through the custom stained-glass door and you're greeted by warm and exotic woods in every corner.
The interior truly is gorgeous, redolent of meticulous craftsmanship and an unparalleled eye for design with a western twist.
The walls are made from incense cedar. Below you can see the door leading to the teak-lined shower area.
You can find a lot more detail here, where the House of Seven Rivers is being advertised for $165,000 (the truck, a 2007 Ford F450, is extra). That might be a reasonable price if you're in the market for something like this, but we aren't sure many fall into that category; it's apparently been for sale since 2011 so maybe there's room to cut a deal by now. It looks like a classic case of a creation that's so unique no one else values it as highly as the owner. If you do happen to find anybody who's interested, though, there's a $5,000 commission in it for you.