We love the sleek lines of an aluminum Airstream, an old Vantage, or in this case a vintage 1951 Royal Spartanette. The "Silver Moonbeam" as she's called has been maintained with just enough love to retain its original character while it serves as a summer getaway. These classic RVs represent a bygone era where free spirits piloted their vessels around the country at will, stopping to enjoy the fresh mountain air at high elevation, descending to the warmth of dry desert heat in the valley, and followed up by a surfing trip to the beaches in Socal.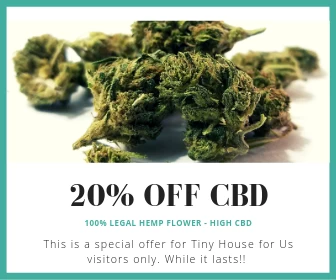 This particular example remains stationed in the high country of Northern Colorado's Rocky Mountains. It doesn't matter that there's no running water or electricity because each day brings a fresh charged spirit of adventure, fueled by sporadic singing, strumming banjo, laughter, and getting lost in the moment while exploring the countryside. And of course, good coffee. These simple activities are all that matters to Susan Reynolds, a free-spirited "sun-worshipper", and even if it's not the life you'd envision, you can't help but feel a bit of envy over her perspective on life.
She bought the Spartanette a few years ago, but it seems the RV found its forever home stationed among the Aspens at 8,000 feet elevation in the Colorado Rockies, where it's been hunkered down since 1972. 
It almost seems like a natural part of the landscape…and maybe it is. With no running water or electricity, it's a simple, peaceful way of life.
The interior remains largely unmodified, except for a few crucial upgrades to the appliances and some decorative touches.
The Spartanette seems content to remain stationed where it is, surrounded by birch and aspen trees, sharing the land with an abundance of wildflowers and wildlife.
A vaulted outhouse stationed nearby… 
"I believe the most wasted day is that one on which you have not laughed."
"All this display of color, of essence, all the beauty around us! It's enough to make you howl, like the coyote I pray to see more of. It's enough to make you scream like a bobcat. Like the twin bobcats that climb around our rocks."
Follow the journey: http://prairiemountaingirl.blogspot.com/ | h/t Tiny House Swoon