How adorable is this vintage 1962 Shasta trailer with its companion bathhouse and outdoor shower in a Nashville, TN backyard? It seems like a little slice of paradise to me. This clean teal and white trailer can be found tucked under the shade of some trees in the backyard of J. Wes Yoder. An author by trade, it seems he also has skills in restoring trailers and decoration, not to mention being a part-time concierge and innkeeper of sorts. After purchasing it on eBay he gutted the entire thing, replacing the interior with a chic, minimalist setup adding a new paint job to compliment the clean lines. Now he rents the setup for $110/night to guests in Nashville, who also benefit from being within walking distance to some of the city's best restaurants, shops, and cafes.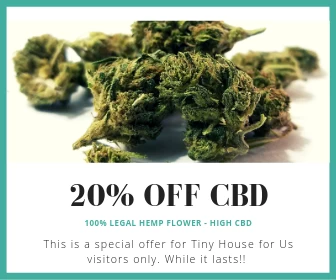 The response has been nothing short of enthusiastic on the part of guests, who seem to love the glamping vibe of the setup.
Guests have full access to the bath house with a clawfoot tub, and the outdoor shower tucked in the corner.
There's just enough room to sleep two, although he points out if you're 6'1″ you might have to duck when maneuvering inside.
He replaced the previous Budweiser-infested decor with simple, usable pieces of furniture, elegant lighting, and a clean white interior paint.
Photos via Laura Dart | h/t Designtripper
Says one guest who stayed there:
"A beautiful, magical experience. Even better in person than the gorgeous pictures provided on the site. The honest simplicity of the camper and bathhouse while meeting all needs was inspiring."
You can learn more and rent the Shasta at Airbnb.