Amber Smith is more of a DIY fanatic than a tiny house aficionado, but the container house project she's currently finishing up with her boyfriend is a great example for anyone interested in shipping container construction. After finding some rural land half an hour outside of Dallas, the couple got things started by digging a DIY lake with a borrowed backhoe, then quickly moved on to the building phase. They picked out the two 40-foot high cube containers in person – something Amber says is important because many of them are too contaminated with pesticides to make very healthy homes – and put in the foundation while waiting for them to be delivered.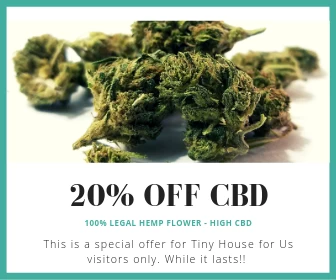 It's quite a foundation, too, with 14 concrete pillars sunk to a depth of 10 feet and capped with metal plates to which the containers are welded. (East Texas is squarely inside Tornado Alley, after all.)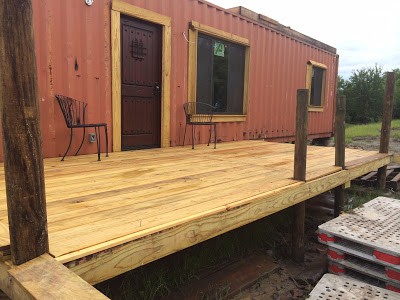 After the containers were in place, Amber's boyfriend set to work cutting them up, removing the division between the two and making space for the floor-to-ceiling windows that now overlook the lake. They hired contractors for most of the remaining work, such as interior framing, wiring, spray foam insulation, drywall, and flooring, so things went pretty quickly after that.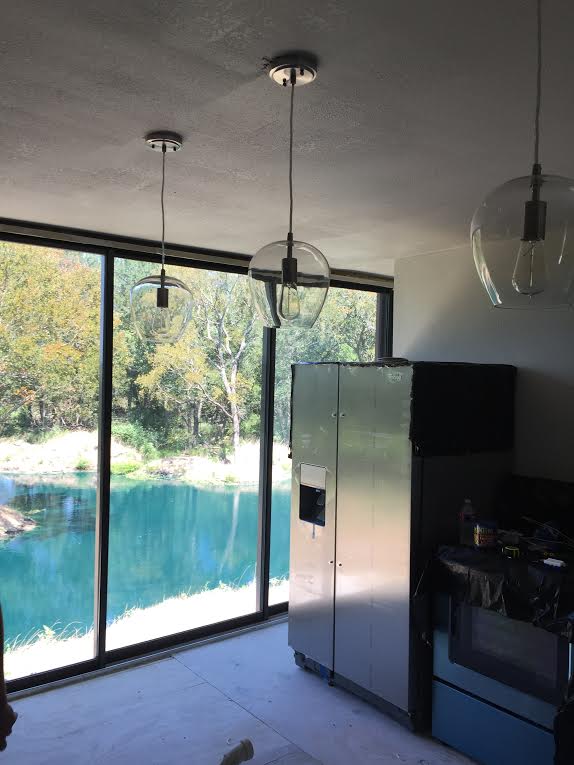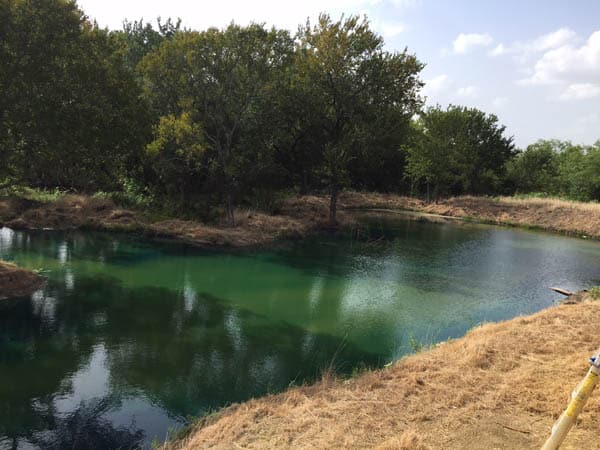 Costs did add up, though, to about $60,000, so HVAC work will probably have to wait until next summer. Other than that, the 640-square-foot, two bedroom / two bathroom house is almost finished, complete with landscaping in front and a very pretty lake just out back. To see the entire build process, be sure to visit her blog where you can see photos from start to finish and ask her questions about the entire process.