Conceived as half hunting cabin, half survivalist bunker, Larry's Oklahoma shipping container building ended up looking unexpectedly homey. The back of it is partly underground so as to naturally cool the large pantry that holds a year's worth of food, but the front of the 640-square-foot dual-container structure is pleasantly cottage-like in appearance, and the natural wood and downhome accessories of the interior give the place real charm.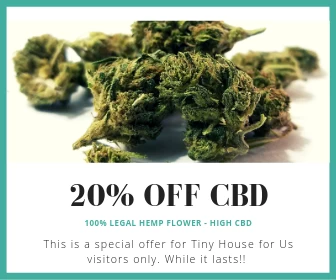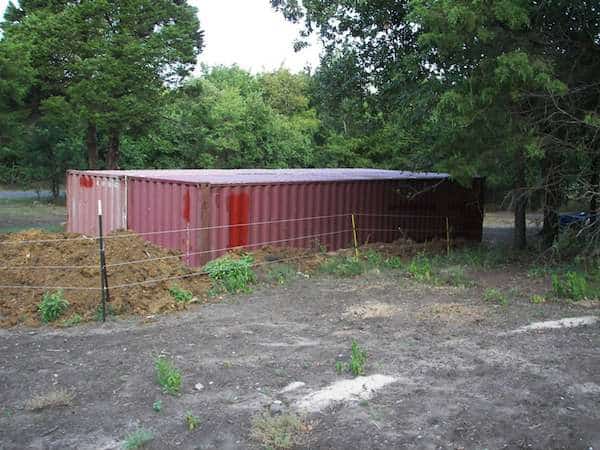 Larry left most of the adjoining container walls intact when he welded them together, both for strength and for an easy division of space. The two containers are connected by an arch in the central living room, but the bedrooms, bathroom, kitchen and pantry stay on their respective sides of the dividing line.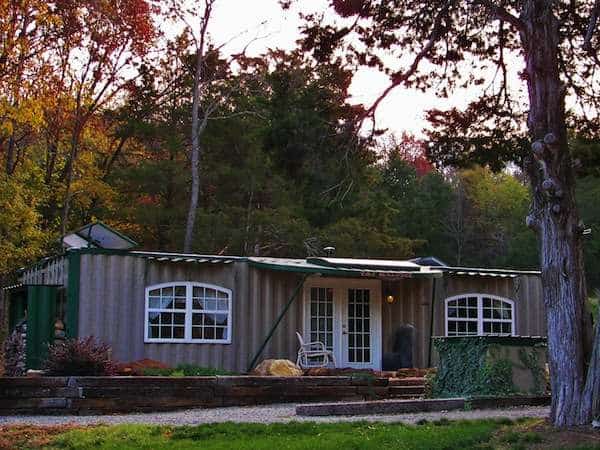 Although the cabin is hooked up to the electrical grid for convenience, it's fully capable of going off-grid if necessary. Solar energy and a woodstove can provide heat and hot water, the normally electricity-powered well also has a hand pump, and there are solar panels and kerosene lanterns for lighting. Larry did all the work himself, so as fully equipped as it is the cottage only cost him about $35,000, including the containers.
To learn more about Larry's cabin, check out his website http://seacontainercabin.blogspot.ca/