A cursory glance at this structure and you might pass it off as just another graffiti covered industrial ruin. Upon closer inspection though you might notice the windows, and the peculiar horns sticking out above each one. Rhino Cubed is the company behind the build, and they take a unique approach to their work, using a shipping container as their platform and blending art and architecture into one cohesive tiny living space.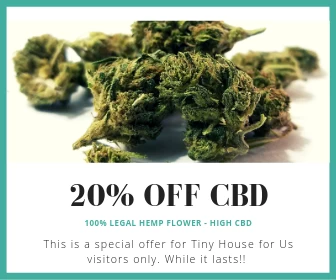 We previously showed you the "Zulu Queen" model, and today we take a closer look at the "Nola" model, named after one of the few remaining white rhinos in the world. The interior shows off a spartan look with just the essentials – a basic kitchen, bathroom and sitting area. Of course, you could always put your own spin on their basic platform by adding a bed and some decor.
"We believe that spending time in nature enriches the soul and that the ever-increasing complexity of the modern world needs a complement: something smaller and simpler. So we set out to build a robust tiny structure that has flexibility, simplicity and security at its core."
The Nola is currently listed for sale on their website, and priced at $63,999.