The Helm Cargohome uses two shipping containers to create one incredible living space. Slightly larger than your average tiny home, this concept has everything you need to enjoy the good things in life – a beautiful kitchen, full size bedroom, storage, and even a rooftop deck!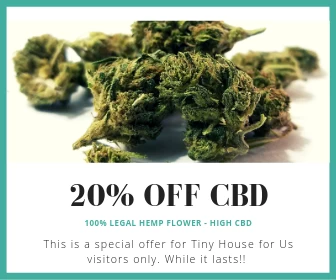 For those looking for a little more room, we present…The Helm. This two-story container home combines a 40' container on the bottom and a 20' container on top. Downstairs you'll find one small bedroom along with bathroom, kitchen, dining and living areas. Upstairs is a master suite with a full size bathroom and giant, full-glass doors that open onto the private upper deck.
What are the pros and cons of living in a shipping container home?
Benefits of converted shipping container homes
People are attracted to shipping container homes because of lower construction costs. Used storage containers offer a pre-built structure that you can then customize. They also require less foundation work, further reducing expenses.
Then there's the unique design of a metal storage container house. Steel shipping container homes offer a sleek and modern place to live – although you can also opt for a more rustic look.
Container conversions are a great combination of strong and light. They can be moved easily but are also hard-wearing.
Containers offer versatile building blocks. As you can see with the Helm, you can combine two containers and create a two-storey living space.
Downsides to converted shipping container homes
There are a few challenges to building a container home.
Firstly, out of service containers might be damaged or have once contained nasty industrial materials.
Container tiny homes aren't actually always that cheap. You'll need to buy land and pay to transport the container. And you might need to hire specialized contractors for the build.
Depending on the climate, you may need to reinforce the roof. Meanwhile, cutting windows and doors into the walls can compromise the integrity of the corrugated steel.
The size and shape of the container could present problems. Insulation is tricky with container conversions given the limited space. You'll face similar challenges with plumbing and electrics. However, working within these restrictions might make you more imaginative. Take the Helm's spiral staircase, for example – a stylish way to save on space.
How much does it cost to build a shipping container tiny home?
The cost of shipping container tiny homes varies hugely. It will all depend on size, materials, and labor costs. You're looking at a price range of between $10,000 and $175,000. In many cases, a container home can end up costing as much as a traditional home
To consider:
Land prices vary massively. A plot of land in the middle of West Virginia is going to cost less than somewhere with sea views in California.
Container size – whether it's 20 feet or 40 feet – affects shipping costs. High cube containers can add $1,000.
If you plan to combine multiple containers, bear in mind that wielding is expensive.
What materials do you want to use? The Helm's cedar siding is an attractive but expensive option.
Are shipping container homes eco-friendly?
Container homes offer an eco-friendly housing option because you are upcycling, giving a used container a second life.
Shipping containers also use less concrete, which can be toxic. And container tiny homes are mostly smaller than conventional houses, which means a lower carbon footprint.
How long does it take to build a shipping container tiny home?
The time it takes to design and build a shipping container home varies as much as price. It can take as little as 3 weeks or as much as 4 months. It will depend on a number of factors:
How easy it is to find a container
Getting a permit to build
How complicated the design is
Whether you'll be working full-time on construction or hiring help
https://www.youtube.com/watch?v=UvySjRzCDlg