We love a good skoolie, and today you'll see one of the more dramatic transformations we've seen. As a young girl, Alyce grew up on the beach and later moved inland to a small farming community, all the while incubating her dream of traveling around Australia. Her mother traded some cows off the farm for a bus – no kidding – and Alyce used it as her art studio for a while before meeting Paul. Eventually they made the big decision to transform the school bus into a home they could take on the road. It wasn't an easy project however.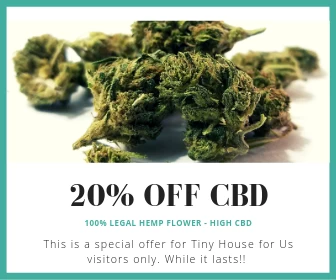 First they stripped the interior, cleaned it, re-did the ceiling, painted everything, and installed all the electrical wiring.
The hard part was yet to come…The frame was in rough shape, with a ton of rust that needed removing, and a lot of welding for reinforcement.
Every side panel was removed as they prepped the exterior.
After cutting fresh aluminum panels and reassembling the shell, it was time for a fresh coat of paint.
They even hid secret inspirational quotes in the panels before lining them with insulation and covering them up.
Finally they set up the interior with a clean, modern living space that includes a kitchen, living room, bedroom and bath.
A bbq grill slides out from underneath one section.
Their hard work paid off. Now Alyce, Paul and their dog Banjo take their blue bus on epic adventures all over Australia.
Alyce even created her own mandala-style mosaic for the shower floor.

What a creation! It's amazing how much perseverance they had to pull of this build, and the result is simply stunning. You can explore more of this couple's journey as they seek adventure around Australia by visiting their blog at http://bluebusjourney.com/, or following them on Facebook and Instagram.