As you drive down country lanes, you might spot an old farmhouse that looks abandoned and unused. Not exactly a surprise given the years of use it probably endured, only to decay as modern society left the farmland behind in search of urban opportunity. In Warburg, Alberta however there still remain steadfast owners who face harsh and unforgiving winters, and when you have a family living in an old farmhouse under those conditions, the time eventually comes for an upgrade. When Bioi was approached by a client needing a replacement farmhouse built on a tight budget, they accepted the challenge, and created a modern rendition, built with energy efficiency and sustainability in mind.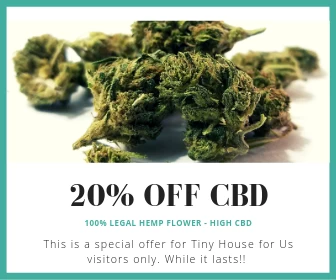 The outward appearance resembles a traditional farm in shape, but the materials used represent a departure from what is typically used in farms. They covered the roof and sides with corrugated metal, wrapped around a thick insulated shell, with vertical cedar slats on the front and back insets. The repurposed wood cabin off to the side provides extra storage for the family.
The Warburg House isn't quite tiny, but the design makes a great use of space. Inside you'll find a fairly open floor plan with a simple solution to the kitchen, bathroom and storage. A square timber unit sits imposingly to one side of the floor, and contains a kitchen on one end, storage lockers on the other, and a bathroom with space for laundry inside. This large block also separates the living area from the bedroom.
Photographer: Alison Andersen
h/t Humble Homes and Bioi