When a collector of antiques wanted to restore the rotting log cabin occupying her Minnesota property, the town's only requirements were that the roofline and footprint remain the same. She had a vision in mind, a sort of English Tudor-style home to replace the old one, and commissioned resident designer Jeff Murphy of Murphy & Co. Design to oversee the build. The results were nothing short of stunning, and this 860 square-foot cottage brings a certain charm with it that's classy, warm, and filled with character.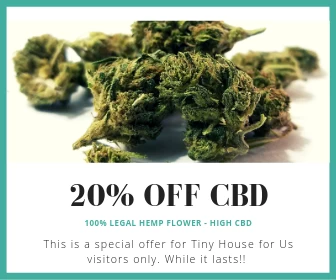 Although the cottage was completely rebuilt, the designer made it appear to have been at least a hundred years old by using reclaimed materials and construction techniques specific to the period. There's a post and beam timber frame holding it together, with hand-cut joints that rest on each other, connected by wood pegs. Exterior doors feature a hand-plastered surface and much of the wood you see was salvaged from a Pennsylvania barn build in 1810. The limestone exterior was made from pieces of an old bridge that was built in 1889 in Minneapolis. The owner contributed a good many nuances as well, using their collection of antiques to dress up light fixtures, add decorative tiles, and bring an authentic look to the house.
A single bedroom room flanks one side of the house, and the roof was extended a bit on one side to allow room for a breakfast nook and kitchen area.