This 592 sq. ft. home in Queensland, Australia might be called a "granny flat" because of its practicality but you won't find any mothballs, chotchkes, or wild wallpaper. This accessory dwelling has enough clever features to accommodate anyone who has a sense of style thanks to the collaboration effort between Baahouse + Baastudio and Kim Alexander builders, who delivered on their promise to construct a fashionable secondary dwelling on the owner's property. With lower construction costs and advances in prefab and modular design approach, it makes sense to build a small place like this to keep your aging parents, or "returned to nest" college graduates out of your hair. Plus if there's no full-time occupant, you always have Airbnb as an option to pull in a few extra bucks to offset a mortgage.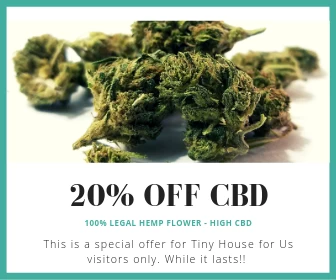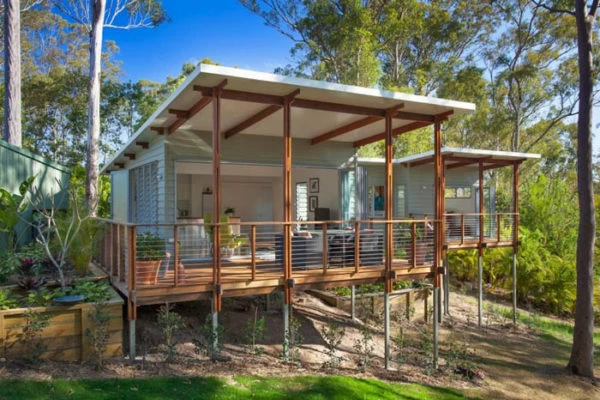 This particular design seems to float among the trees thanks to the steel beam foundation that raises it above the ground. The designers found a perfect blend of hip modern aesthetic and a touch of country with the wedge shape and pitched roof, plus the huge deck that wraps around the house adds a ton of extra space to relax.
The living room and bedroom each extend right onto the deck, accessible through large sliding glass doors and covered by the cantilevered roof.
The living room especially makes great use of the deck, basically doubling the floor space as the two areas seamlessly blend together with the doors are wide open.
Inside you'll find tastefully Scandinavian style decorations, with lots of white, a splash of color, and plenty of open space. A galley kitchen offers plenty of space to prep and cook, with the island featuring a built in sink and seating for 3-4 on the barstools.
h/t Freshome