Scrolling through the photos at the bottom of this article and seeing the incredibly spacious living room and dining room, you might find it hard to believe that this is a tiny house. You certainly wouldn't guess that it used to be this rather plain, aluminum-sided ranch. Thanks to San Francisco architecture & design firm Design Blitz it looks completely different, and went from "tiny" to "small" in the process. The 500-square-foot original structure had been in the Horton family since it was built in 1942 as a vacation home. When the Hortons decided to move into it full time they needed more space and thought a remodel was in order.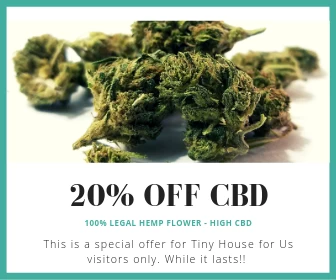 The folks at Design Blitz satisfied the first requirement with a 500-square-foot addition, then went way beyond the call of duty on the second. And no, they weren't just doing it to run up the bill – the work was completed at a reasonable cost of around $200 per square foot, which included extensive work, even reframing the aging original house.
After nearly 75 years, the Horton residence shows off an entirely new look amidst on the property, with a rural stream surrounded by California redwoods:
The remodel included aluminum framing and cedar siding among other 
Modern decor brings a new personality to the home on the inside.
Notice the unique venting slots underneath the overhang.