Brenden and Akua had big plans in mind when they decided to build their very own tiny house. As longtime residents of Vancouver, B.C., they had little need for large spaces and extravagant room counts. They had created a life with each other and all they needed was a cozy place to call home. After all, no newlywed couple wants to share their living space with the in-laws.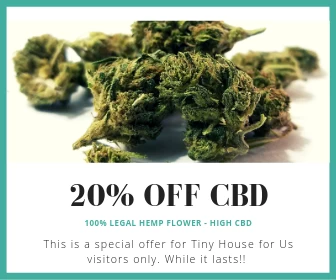 In stepped SmallWorks Studios, who help facilitate the design and construction of Brenden and Akia's dream home. The house's stature made it possible for the couple to construct the home in Brenden's parent back yard. Without the need to buy land, they were able to afford the perfect nest to start their family. It's good to know that Everybody Loves Raymond hasn't deterred us all from living close to mom and pop!
The home was built using common materials and traditional construction techniques, making it affordable.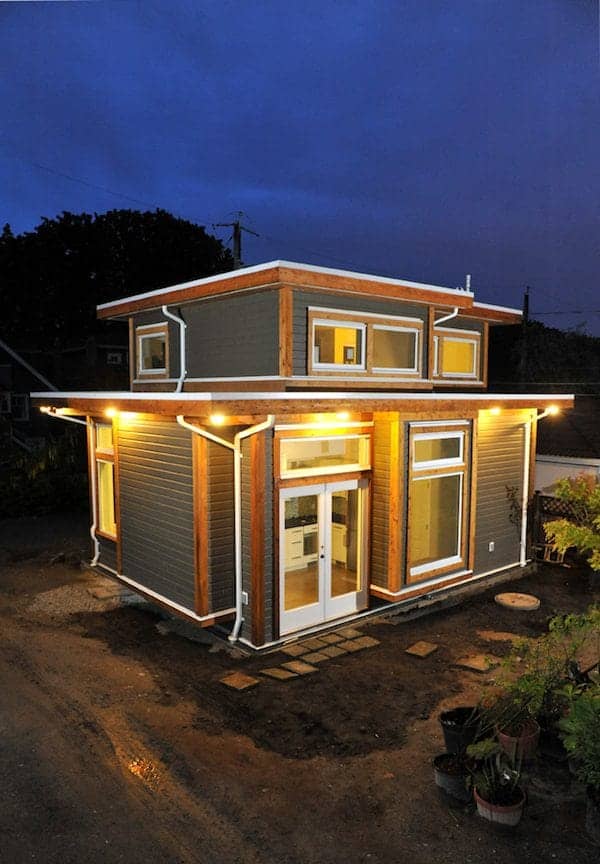 500 square feet doesn't sound like much, but the design makes every inch count resulting in a spacious open floor plan.
The kitchen is sleek and bright, fit with a bay window that looks out to an exterior gard
en.
A wall-hung, dual-flush toilet is featured in the bathroom which saves both space and water!
The sleeping nook is squeezed into the loft upstairs, but utilizes flanking clerestory windows to open it up.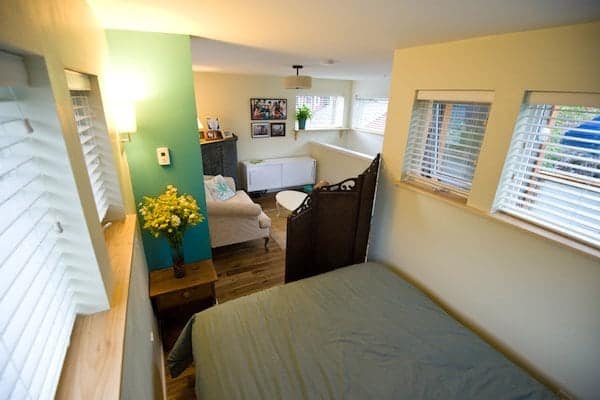 The new structure sits behind Brenden's parents home, but is a nice compliment in both style and size.

First level floor plan.
Loft area floor plan.
h/t tinyhousetalk
photo credit: Brenden and Akua