Taylor and Steph's 560-square-foot DIY home is an Earthship – i.e., it's based on the principles espoused by architect Mike Reynolds of Earthship Biotecture, chiefly passive heating/cooling and use of reclaimed/recycled materials in construction. The couple spent a year familiarizing themselves with Earthship concepts and techniques before starting the build on lent land in the in the Santa Cruz Mountains, living in a yurt during the year it took to gather all the materials and put up the house.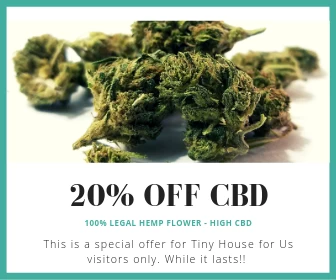 It's set into a south-facing hillside, so the east, west, and north walls are buried for better thermal performance and the floor's actually dirt (sealed with hemp oil).
Of course, the south wall is mostly windows.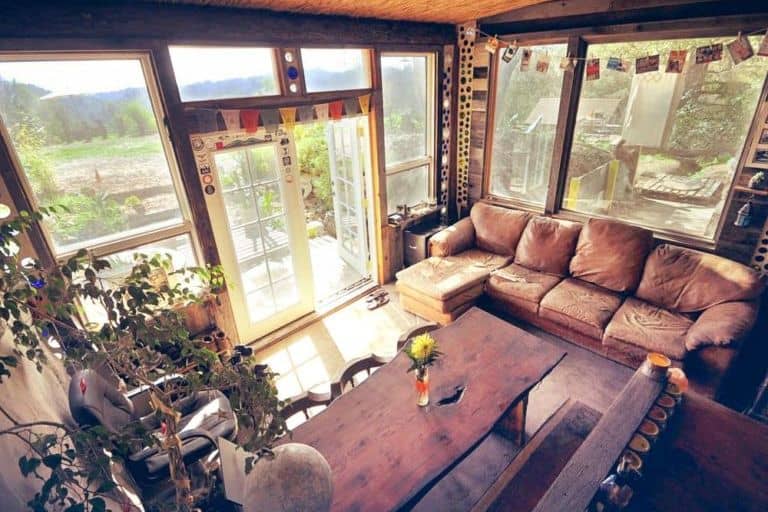 The wood is all redwood, mostly from old barns and fences, although Taylor and Steph did harvest a couple of live trees from the property for posts and beams.
Whatever the source, it's a beautiful wood, and a perfect embodiment of the rustic California coast style they were aiming for.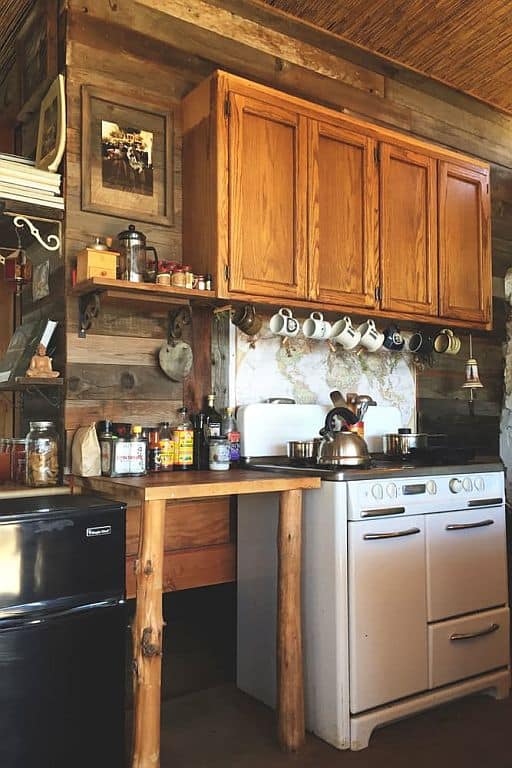 Everything else was either free, found or secondhand, so they were able to complete the build for under $10,000.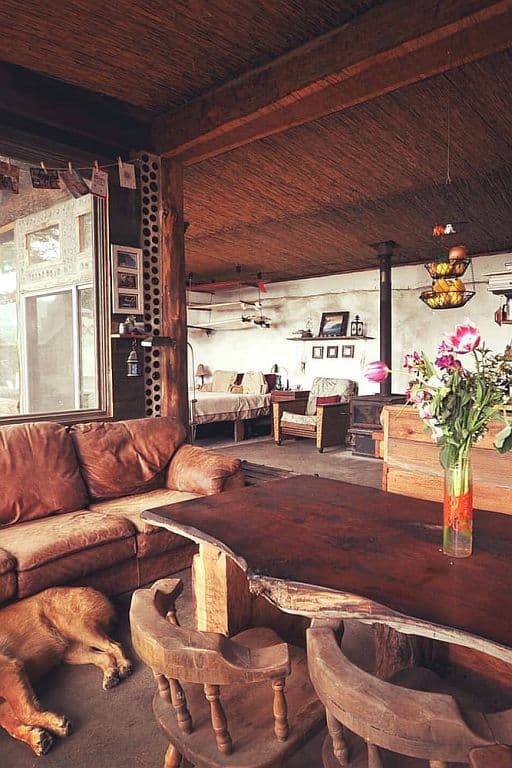 Having lived in the house for three years now, Taylor and Steph are preparing to publish a photobook about their experiences with Earthship construction and living – $35 will reserve your copy on Kickstarter.
h/t Tiny House Talk