We love park model homes like this because they combine the elegance and build quality of a custom home with the affordability and practicality of a prefab. Park model homes are generally a bit larger too, and this one comes in at 386 square feet, including one bedroom and one bathroom.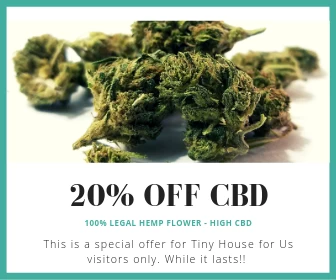 The stylish log cabin style offers an appealing design that also includes a roomy front porch. In addition to the full bedroom there's a nice storage/sleeping loft with room for a few more people to sleep. Currently this home is only available in Idaho, Montana, Northern California, Oregon, Washington, Alberta and British Columbia.
Visit Palm Harbor Homes to learn more.