Nestled in a stand of trees overlooking a 40-acre vineyard, the Beacon Cabin is such a beautiful building in such a beautiful spot that you'd hardly need to be into tiny houses to appreciate it. But if you are – and especially if you also happen to be an oenophile – then welcome to paradise.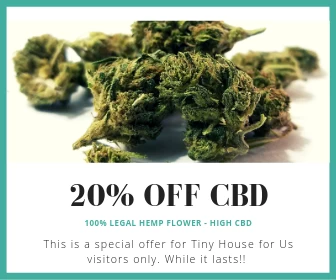 The pinot noir vines visible out the windows and through the huge sliding glass door aren't the only ones in the area; this is located in the middle of the Willamette Valley, also known as Oregon Wine Country, so it's a perfect night's lodging between winery tours.
At 900 square feet split over two floors the cabin's not really tiny, but it's small enough that the bathroom (with sink, flush toilet and hot water shower) has been placed in a nearby outbuilding. The lower level of the main structure is divided between a sitting room with a wonderful vineyard view and a kitchenette with a microwave and a mini-fridge. The upstairs is given over to a bedroom with wraparound windows displaying superb views in every direction.
h/t Tiny House Swoon
Aside from the large woodstove, the cabin has electric heat throughout and a powerful air conditioner to keep things comfortable in all seasons. It can be booked at VRBO for around $160 a night.