We have to admit: We almost overlooked the Black Pearl, because when we first ran across photos of it we couldn't figure out what we were looking at. Well, we're glad we kept looking.  The Pearl turns out to be something of a hidden gem, built of reclaimed materials, loaded with appliances, and featuring an intriguing split-level design made possible (and apparently successful) by its 13-foot height. It's from TAD Homes, an Idaho outfit who may need to work on their marketing (we only learnt their name from a handwritten sign taped to the fridge in one of the photos) but seem to have their tiny house skills down pat in this, their fourth build. They're selling it for $55,000, but before you check out the listing you might want to check out our photo guide below, where we've done our best to put everything in a more logical order and explain what's going on. You're welcome!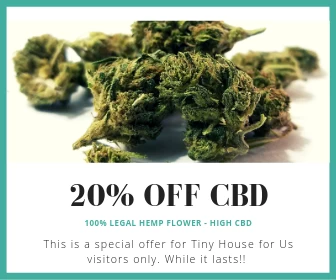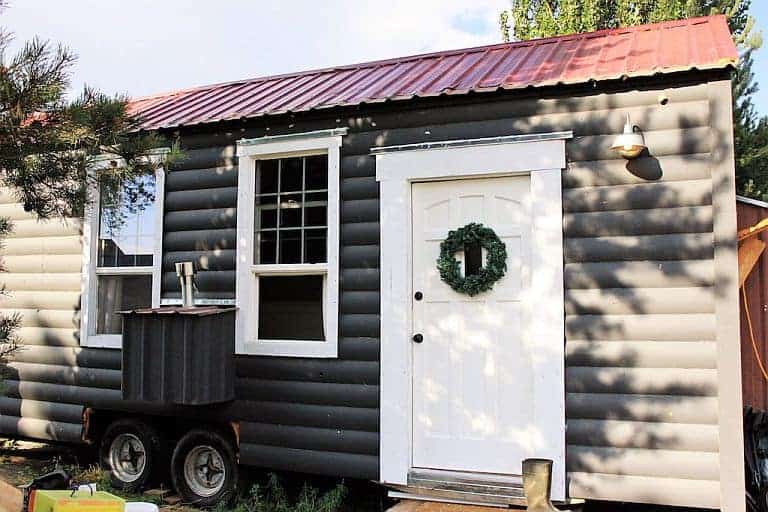 The 25-foot THOW is attractively finished in black and red with white accents.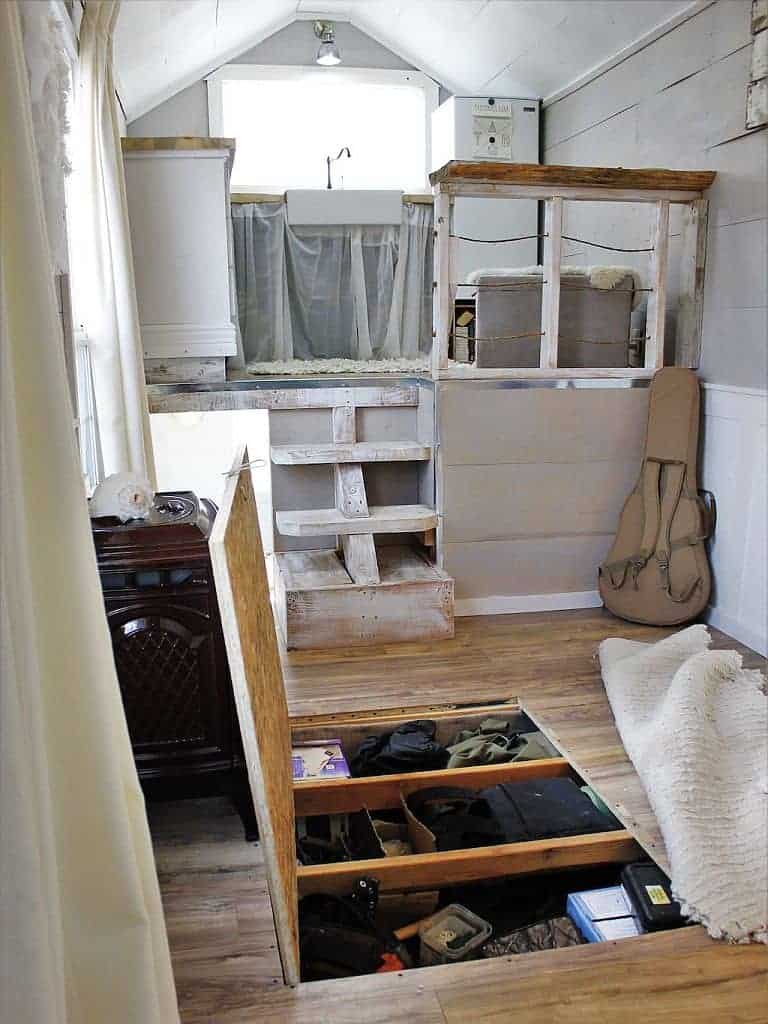 This is the living room, with underfloor storage, a pellet stove, and yes, a loft kitchen behind it.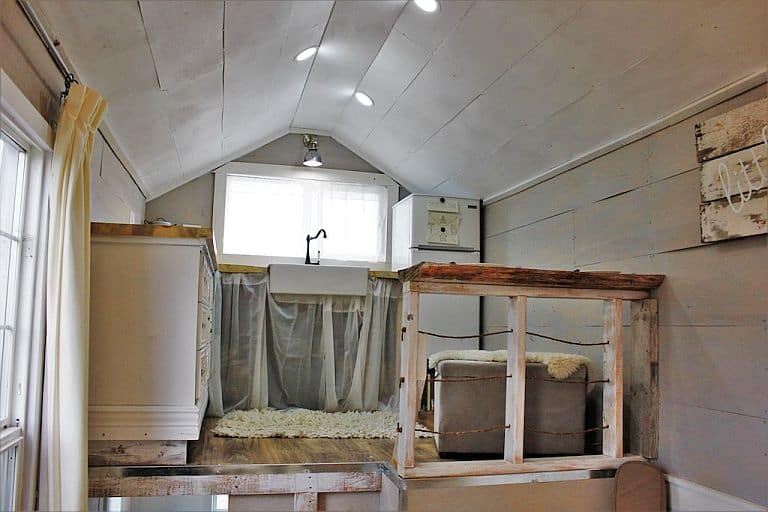 Despite its unusual location, the kitchen seems perfectly functional, holding a fridge, an oven, and a farmhouse sink.
You can see another room underneath it – and when we see that, we worry about headroom.
But it turns out this is the master bedroom, and the ceiling height seems more than adequate for that.
Now, looking over the breakfast bar to the other side of the Black Pearl.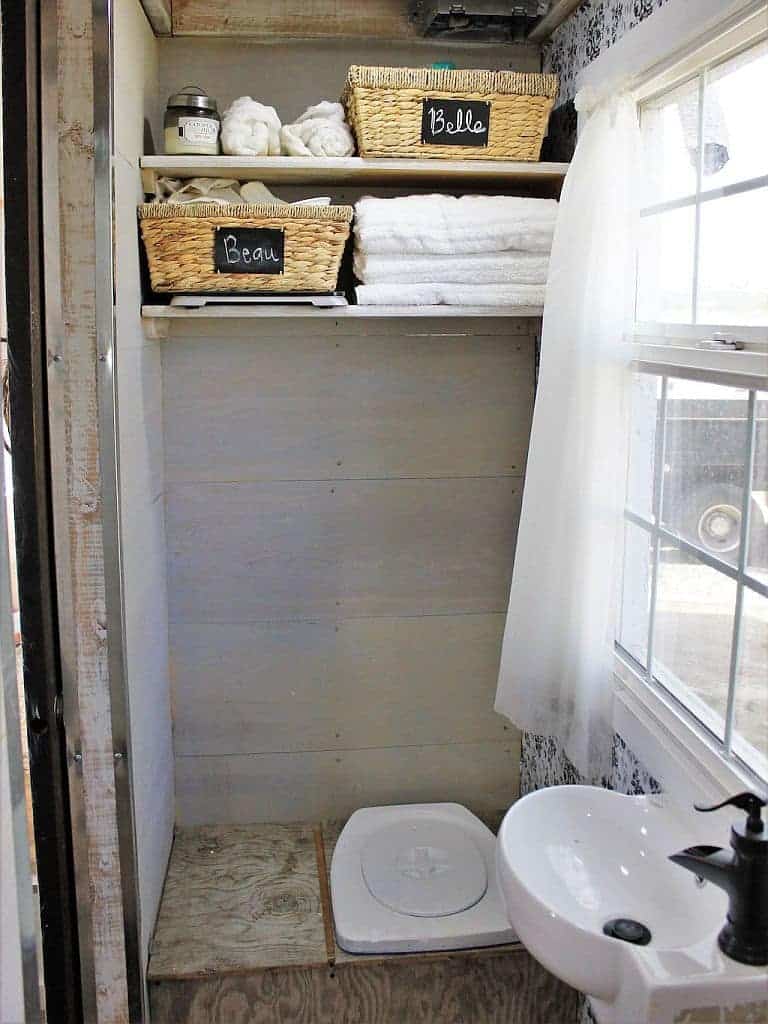 This end holds the bathroom and a sizable closet, and there's a washer/dryer in there somewhere as well.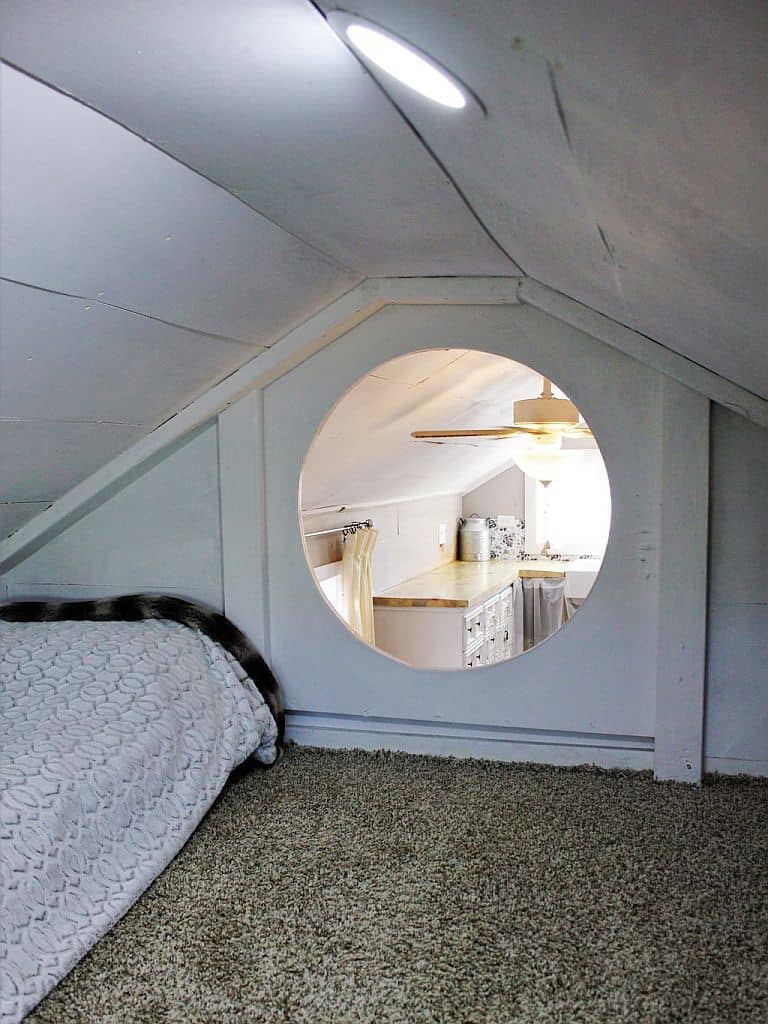 Going up the ladder gets you to the nicely carpeted secondary bedroom and a great porthole view of the rest of the house.