When you have a small plot of land and you want to build a home large enough to accommodate your family, one option is to build up instead of out. That's what Angie Campbell of Nova Scotia did when she and her builder came up with this design. At 18 x 20′ her home has a small footprint but manages to pack 870 square feet into the floor plan thanks to the height. The extra space allows her the freedom to use the first floor for tutoring children during the day while keeping her the primary living space on the second floor private and separate.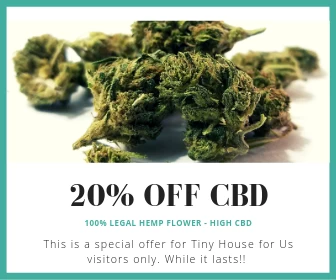 Images © Angie Campbell | h/t Tinyhousetalk
With its bold colors, tall ceilings and plenty of windows to let the light inside it seems like Angie settled on a perfectly inspired design that balances both her personal and professional needs.