The photos of this very bright and very upscale 790-square-foot houseboat date from a couple of years ago, when it was docked in the exclusive Tenas Chuck Moorage in Seattle's Eastlake neighborhood. It was also on the market, briefly, but was snapped up at $450,000 – a mere $570 per square foot! Cheap it's not, but then again because it floats the price will be significantly higher than a land-locked home. Regardless, I wanted to share this simply because it's a fun home with a great layout that would look equally charming on land.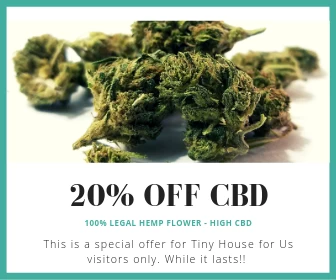 Visitors won't have any problem finding your home when it's painted like this!
Besides the cheerful colors, the new owner got a split-level roof deck, wood plank flooring, an embossed tin ceiling, a living room / kitchen area, a bedroom and a beautifully tiled ¾ bathroom complete with a washer / dryer installation.
A stunning view from Tenas Chuck Moorage.
Plenty of room in this kitchen for the master (or amateur) chef.
The boat offers plenty of places to sit and enjoy the view, both inside and outside on the two decks.
How cool is that embossed ceiling?!
A smaller deck just outside the living room provides a great view.
A lovely bathroom, and there would be room for a bathtub if you wanted to add one.
It certainly fits in well with the neighborhood; there are a lot of other very nice houseboats here.
And even the mailboxes have personality!
h/t Tiny House Swoon
What do you think about this design? It might not be tiny, but at 790-square-feet it could be perfect for a small family, and the layout offers great options to spread out and get a little personal space. The dual deck space is probably my favorite part.