Folks living in Seattle or Portland enjoy an unusual (though it should be) perk of having updated zoning codes that allow for small backyard cottages, also known as accessory dwelling units, or ADUs. Typically defined as a space under 800 sq. feet, these homes can provide an extra income unit, or work as an in-law suite. The example you see below is the Lake Washington Cabin, a 650 sq. foot design built by Bruce Parker/Microhouse.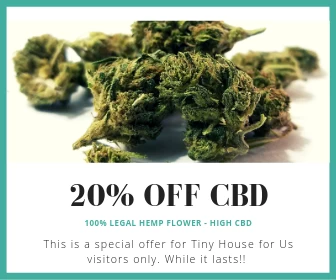 The home is occupied by the owners mother, and it affords them the perfect setting to remain near each other while remaining private enough to enjoy their solitude. The living room has a huge vaulted ceiling, and plenty of light spilling inward through the tall windows that offer a beautiful view of the surroundings. The bedroom is tight, but allows for extra space throughout the rest of the home. An added focus was the addition of grab bars and supporting surfaces that will help as her mother ages.
It's nice to see people taking advantage of these smaller homes, and hopefully more cities will adopt this approach to their zoning laws, making it easier for people to build an accessory unit of their own – or even a plain old tiny house on a plot of land, without any trouble from the law.
Learn more about this backyard cottage.