Led by French builders like La Tiny House, the European tiny house industry has been growing rapidly in the past few years. One of the new entrants is Tiny House Belgium, founded in 2016 by young architect Louis De Keyser following a sojourn in California during which he worked on a tiny house in exchange for room and board. They've already completed several nice looking models with a price point of $40-50K; they also offer shells for less than $20K. Here are a few pics of their latest, which they recently delivered to a campground featuring alternative dwellings.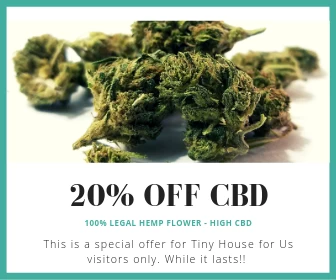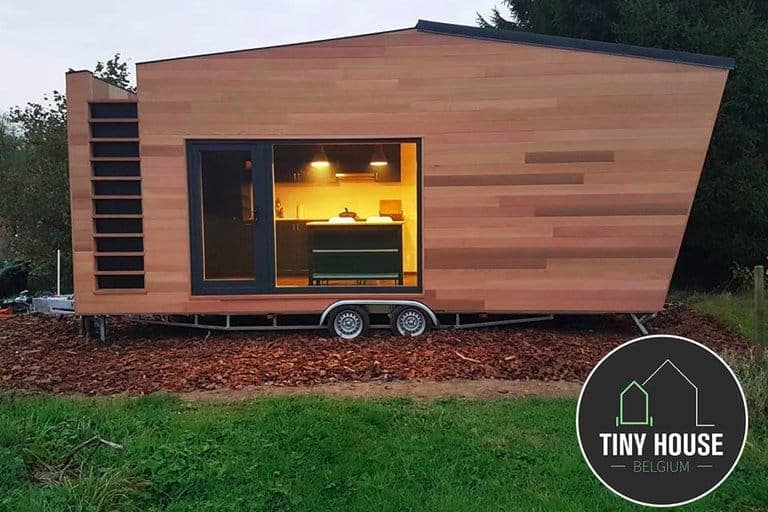 Eye-catching angles and a huge square of glass highlight the exterior. The ladder on the left goes to a roof deck.
Under construction at the Tiny House Belgium factory in Ghent.
It seems to have a spacious, open-plan interior.
The safe and cozy roof deck can also be accessed from the loft.