At nearly 1,400 square feet (including the open courtyard in the middle), this vacation home in Seal Rocks, Australia, isn't quite a tiny house. It's more like an assortment of tiny living spaces, all joined together. The large courtyard within makes the structure is considerably smaller than it looks from the outside. That design choice by Bourne Blue Architecture gives occupants a private open-to-the-sky recreational space while allowing the outside of the house to blend into its unpretentious neighborhood.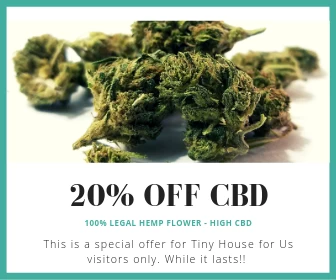 Seal Rocks is a top surfing destination, and with that in mind the house's entryway is built wide enough so that surfboards and scuba gear can easily pass through. It also has customized storage for these and other beach gear, and the large double shower room right next to it provides a convenient place for washing off beach sand.
On the other side of the door are the living room, dining room and kitchen; across from it are the three bedrooms, which hold five beds. If extra sleeping space is needed, there are fixtures for hanging hammocks with a view of the courtyard but under the roof and inside the mosquito netting. Each living space has a garage door style pull down wall so the place can easily be covered up from the elements or for added privacy.
Two large water tanks with a capacity of over 11,000 gallons are a prominent feature of the courtyard. That may seem excessive for bathing and washing up, and in fact they do have another purpose. The area is prone to bushfires, and all that water can be pumped to sprinklers on the roof if one should threaten the house. The water from those sprinklers then runs back into the tanks so it can be used again. Other fire protection measures include a fire fence and a 10-meter clear zone around the house.
One reason to feature the Seal Rocks House here despite its size is Bourne Blue's attention to sustainability and local sourcing, and the unique design approach they took, blending simplicity and sophistication. Indigenous blackbutt eucalyptus milled in Seal Rocks was used for the courtyard decking, and other aspects of the house were modeled on traditional construction in the area. The water tanks are filled with rainwater, the house is powered by a 1.5 kW grid-connected solar system, and sewage is directed to a vermicomposting system that handles the breaking down of waste.
For more information about this house check out Archdaily.