When it comes to down to getting some mainstream cred for your home, you can't beat having Martha Stewart give you a shout out. It really helps when you're an interior designer like Jessica Helgerson, because what she's done with her 540-square-foot home deserves attention. Located in Sauvie Island near Portland, Oregon and originally built in the 1940s, this house brings a history with it. It's not new and shiny, instead bringing a pastoral quality with its age, but it's aging gracefully by the looks of it. That's due in part because Jessica and her family of four moved in with in 2008 when she purchased the property.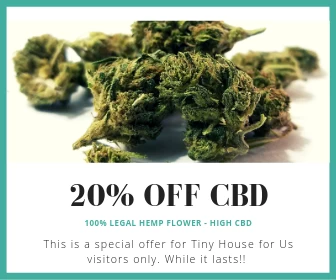 Considering the storied history behind this home and its most recent remodeling brings the best version yet. According to local lore, the building has served as housing for shipyard workers, a surveyor's office, and a goose-check station. It even floated down a river at one point, and it's no house boat. Today a family of four calls it home, with Jessica, her husband, and two children sharing the small space.
A big open space contains a kitchen space along one end of the home, merging into a dining area and living room. That extra couple of square feet really pays off in the living area, which has enough comfortable seating for the family. And if for some unimaginable reason the kids don't get along, they have five acres of land outside to get some breathing room. And get this – those big windows over the sofa? The kids enter and exit through them.
Above you can see the floor to ceiling shelving separating the living room from the remainder of the house. Notice the ladder system, which helps access books in high to reach places, and also provides access to the loft.A slim bunk bed arrangement maintains plenty of extra space in the kids' room.
The bathroom is simple, clean, with a touch of shabby chic.
We have to admit, they do have a 1200 square foot house too; a greenhouse they use to grow vegetables. This family walks the walk, raising chickens for meat and eggs, doing a little beekeeping on the side, and even making cheese from the neighbor's goats. Just when you thought you were king of the world because your latest pinterest recipe came out looking close enough to the photo.
Some key details:
She used salvaged materials for much of the remodeling. Local Oregon white oak for the floors, a local walnut slab for the kitchen table. The range is a vintage find, and the tub came from one of her friend's demolition site.
The roof was worn when she bought it, so they replaced it with a living roof planted with local moss and ferns.
It brings a history with it as part of Vanport Village and was floated down the river to serve as a goose-check station
Visit Jessica's website to see more