This house is everything! Just impeccable design, with enough space to stretch your legs without knocking something over. And no mortgage!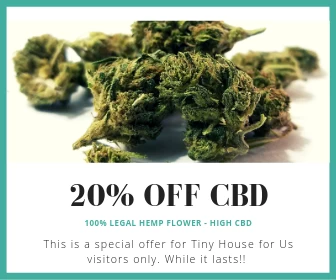 Enough room to sleep parents and a few kids comfortably, with a superb eat in kitchen, living room, front porch and deck to enjoy the nice weather.
Best of all – you can find plans for this house here. You can also follow the family and learn much more about how they built this home over 9 months
Ruthardt family on their website, Instagram, and Facebook.