A good number of you might be wondering if living in a tiny house is something you can handle. If you aren't fully commiited to building your own and would rather test the waters to see how it feels, there are plenty of rentals available, including this one found on Airbnb. This 68 sq. ft. domicile can sleep up to three according to its owner, and it incorporates a "secret" bath tub that's found under a hidden trap door – certainly one of the more interesting uses of space we've seen.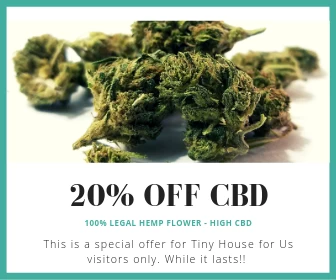 The pictures can only capture so much of this tiny space, so I recommend checking out the video tour below to get a better glimpse at this little guesthouse.
Tiny Guesthouse Tour from David Guilbault on Vimeo.