This unique tiny house hails from South Africa, the INDAWO/lifePOD, doesn't look very much like a house – and that could be a good or bad thing depending on your personal sense of style. Product designers DOKTER AND MISSES and architects from the Collaborate000 team led by Clara da Cruz Almeida conceptualized this unique design from the ground up without reference to any sort of standard house plans. That freedom allowed them to pack an unusually high degree of functionality into 183 square feet and realize their goal of creating a livable, comfortable, energy-efficient and eco-friendly living space.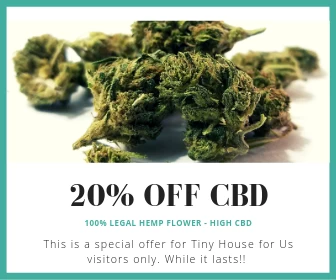 One very effective innovation is that the roof is slanted instead of more traditionally peaked. This has two major benefits: First, it results in a lot more vertical wall area, which the designers have packed with built-in cabinets and shelves to maximize storage space. Second, it greatly increases the volume of the sleeping loft, making it a lot less cramped than those found in many tiny houses. Of course, the height also makes it much harder to put the INDAWO/lifePOD on a trailer and relocate it; but for an owner who's not planning a move, it seems like an advantage.
Another advantage for those who want to stay in one place: the INDAWO/lifePOD is designed to be expandable as the owner's needs dictate and budget permits. It's a starter home that can evolve into a family home with the addition of customizable modular units. For example, the extension below that offers a covered patio area extension to the home.
The transparent wall of the INDAWO/lifePOD prototype shown in the photos is a non-traditional element that probably won't work for everyone everywhere. Sure, it might be a great design if you're a nude exhibitionist, but I wouldn't want others getting a free show as I stumble around in my morning robe. Privacy considerations aside, this design seems best for a temperate location where mother nature brings a consistent weather pattern. With a lack of much insulation it might not keep you very warm in regions with harsh winters, and could be too hot in a tropical environment. But for someone who lives on enough land in a moderate climate such as South Africa's, it would provide unequaled natural lighting and a great view of the great outdoors.