The LightHotel is an interesting project from Geoffrey Warner, famed designer of the weeHouse and founder of Alchemy Architects. It's made out of a 20-foot shipping container set atop a double-axle trailer, a decidedly unusual combination, and it has an even more unusual modus operandi as a hotel: It travels the Twin Cities, accepting Airbnb reservations as it goes, and has already hosted guests at a dozen locations throughout Minneapolis and St. Paul. This winter it's staying in the latter city's Creative Enterprise Zone, where you can book it for $75 a night.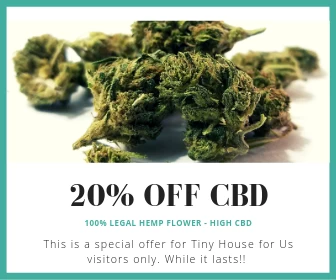 It's a great price, and maybe that's because it's not really intended as a money-making venture. Warner has described the LightHotel as an "art project" and says he isn't planning to build any more. The licensed architect notes that shipping containers have undesirable structural characteristics and are very difficult to insulate well.
That said, the crew at Alchemy went to great lengths to ensure that LightHotel guests would be comfortable all through the notoriously cold Minnesota winter, installing a spray foam shell, triple-glazed windows and doors, hydronic floor heating, and solar powered HVAC. While the Airbnb listing does warn that reservations may be canceled in the event of "extreme cold temperatures", the weatherproofing seems to have been pretty effective: a review from December describes the space as "adorable, warm, and welcoming."
A covered deck extension provides an outdoor sitting area for less frigid weather.
The modern interior features a sitting area at one end and a queen bed at the other, with the bathroom in the middle.
The bathroom sink is actually outside the bathroom…
…while the shower and toilet inside share space European-style. A 250-gallon tank feeds the shower and sink with on-demand hot water, but the toilet is a separating model from Finland.
One guest described this as the "best bed out of every hotel I stay in around the country."
h/t Tiny House Talk