We don't know exactly how Joe Weissbeck built this tiny metallic house in Oregon's Alvord Desert. We'd say from the ground up, because it looks nothing like any other tiny house we've seen, but it's not even on the ground – it has wheels. Then again, it looks nothing like any RV we've seen, either. More like a highly polished battleship, a land dreadnaught if you will.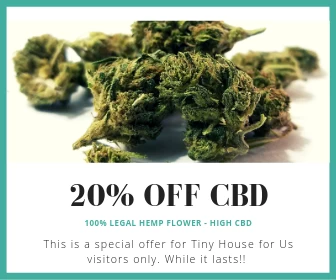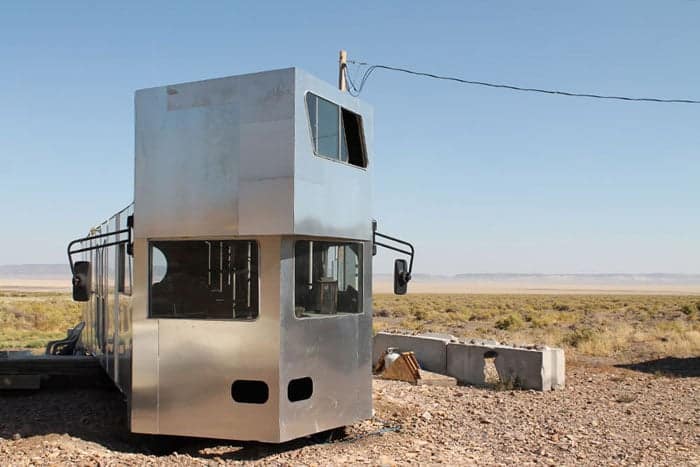 Whatever Joe based the design on, it's obviously the product of a lot of hard work and artistic inspiration. (It's also the second house he's built – and wouldn't you love to get a look at the first one?) The contrast between the silvery exterior and the colorful wood-finished interior is striking, but somehow not jarring and the warm interior offers a nice contrast to the cool outer shell. Scattered with houseplants and home to an African gray parrot, it's a perfect desert residence.
Visitor Billy Ulmer befriends Joe's parrot.
The superstructure that looks so intimidating from the outside houses nothing more threatening than Joe's sleeping loft.
An Airstream on steroids? A giant armored caterpillar?
Joe's the manager of the Alvord Hot Springs recreational area, and visitors are nearly as impressed with his house as with the natural beauty of the place.