This little cabin was created by sculptor Loren Madsen and his wife, Libbe, as a sort of detached bedroom a mere 30 feet from their Northern California house. That may seem like a puzzling choice, but hey, anyone who's married can probably agree it's nice to have a place like this to escape at times. In reality, they needed a bit more space than was offered in their small 640-foot main residence, originally built as a communal residence. Whether used as a room of his own to carry on with his art, read a book, or to host visiting friends and relatives, the adjacent cabin serves a purpose. Loren has said he wanted the cabin to evoke "distance from the everyday" and regardless of his reason for building it, we have to admire the simple design which won an award from Remodelista for best reader-submitted bedroom space.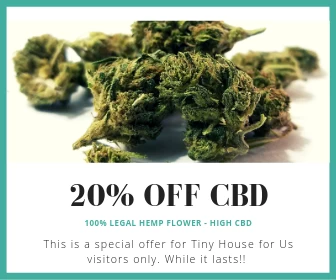 Jokes aside, we'd have to say the Madsens' cabin turned out pretty well. It's no-frills construction for the most part, plain siding, clerestory windows, and a corrugated iron roof. It looks like most of the budget went into the four French doors and the windows, which are nicely trimmed and filled with glass to let the light shine through. The big doors also make it easy to take the bed out on warm summer days.
Here you can see the simply appointed interior with a Shaker chest, a few lights and oil lanterns.
An elegant copper sink provides a bit of running water in the cabin, and a hollowed tree trunk makes for a storage cabinet, though no toilet or shower exists. For that, he must make the 30 foot trek back to the main house.
Four french doors swing open, allowing uninterrupted views of the forest and hills in the distance.