I don't know about you, but cooking a hearty meal is a sort of meditation, and having a nice kitchen is a the sanctuary where you can find peace. One look at the slick stainless range in the kitchen of this beautiful build and you'll agree, it's something special. And it doesn't end there either, because there are all kinds of clever built-ins, like the folding bench/desk, and the collapsible bar eating area in front of the large window. Plus, the bathroom is pure luxury, especially the shower. The only downside as I see it, is the lack of a real sort of living area but that's a trade off the owners were probably willing to make.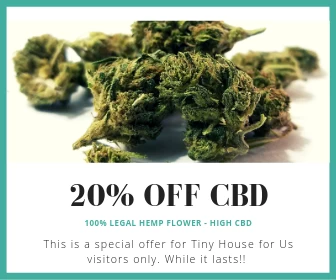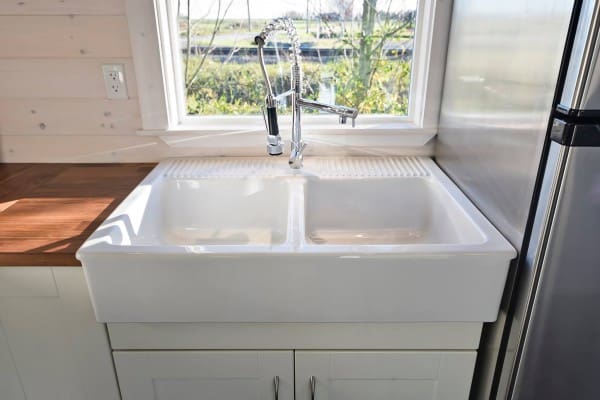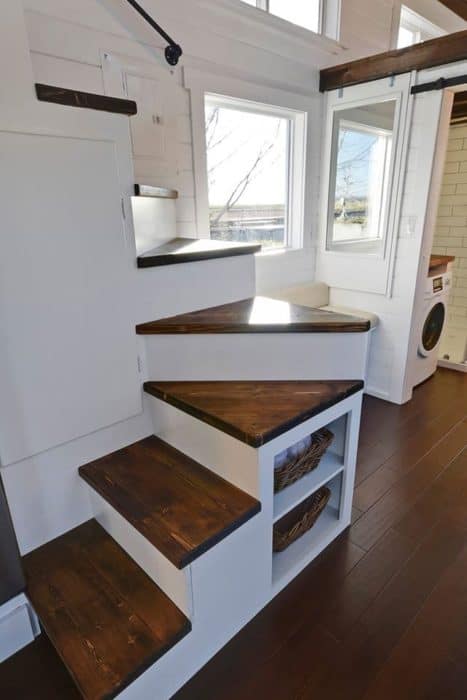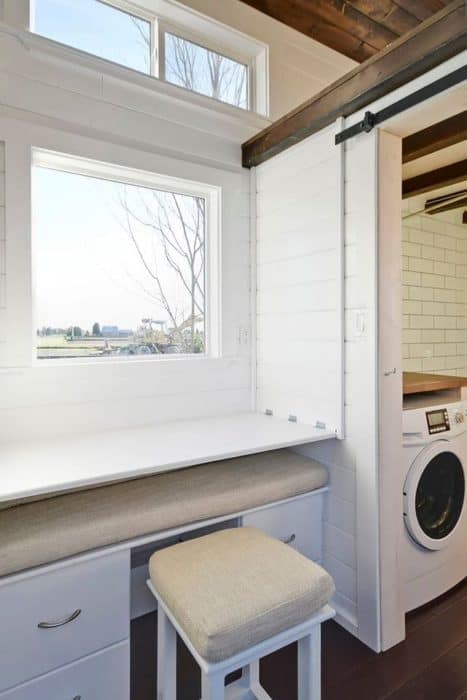 Photos via Tiny Living Ltd
To learn more about this beautiful tiny house, check out Tiny Living Homes website.