The Little Sprout is a 16×16 foot foundation house in Bellows Falls, Vermont. Designed by Holly Bartel of BigEnough LLC and built by Radican Construction, it has a ground-floor bedroom, a galley kitchen, a large living room, a small bathroom and loft storage, as well as a couple of things you just won't find in a THOW: a 12-foot vaulted ceiling and a finished kneeling basement. Situated on a 0.3-acre lot a five-minute walk from the village square, the Little Sprout is connected to municipal water & sewer and the electrical grid. It includes a Whirlpool refrigerator/freezer, GE oven, LG washer/dryer, American Standard flush toilet, and an electric heating system. If you're looking for a small home in small-town Vermont, the asking price is $85,000.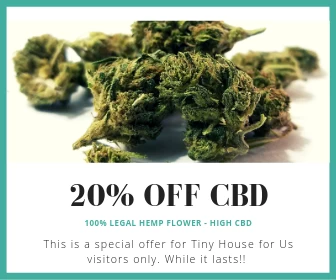 Set on a poured concrete foundation, the Little Sprout has an asphalt shingle roof and wooden clapboard siding over closed-cell spray foam insulation.
Large Andersen windows let natural light from the sunny lot into the spacious living room.
The kitchen features solid cherry cabinets and a lengthy granite countertop. Just remember not to stick your dirty dishes in the washer/dryer!
A low dividing wall makes the bedroom semiprivate while preserving the open feel.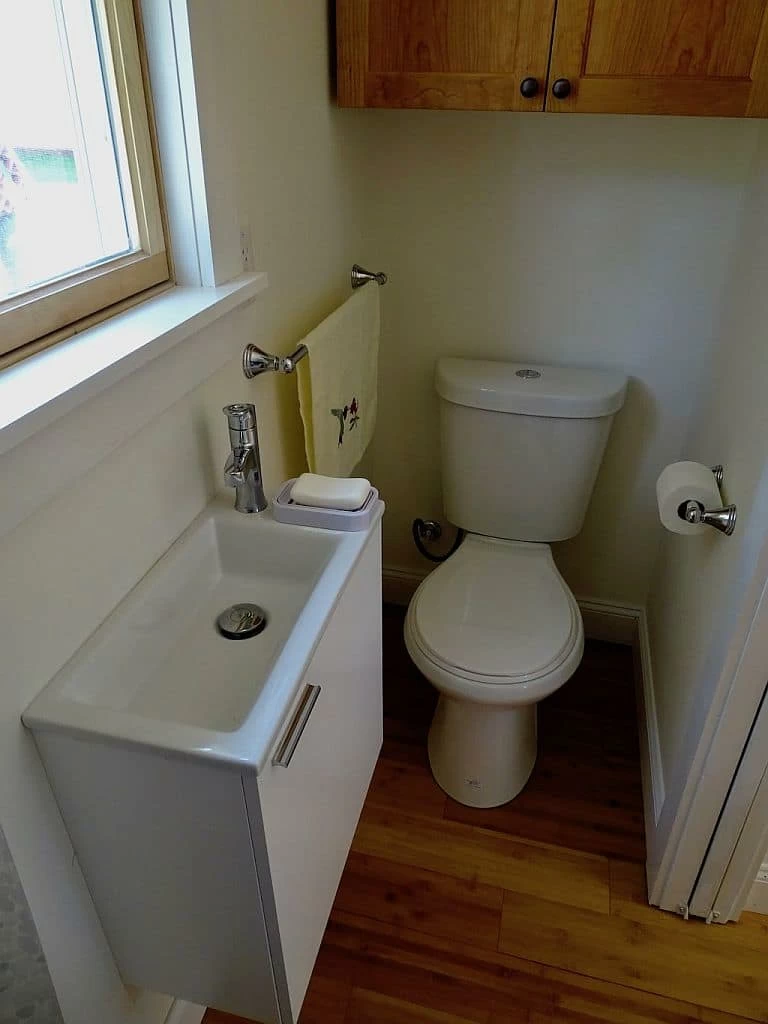 The bathroom's actually not that big even by THOW standards, but it does have the basics: sink, toilet and a 32×32 shower stall.