This nicely-finished school bus home owned by a Plain, Washington, couple is letting them do the work they want in the place they want to live, something that would have been impossible with a bigger house. Wife Katy explains that they came up with the idea when their outdoor jobs in a resort area weren't paying enough for them to afford local rents.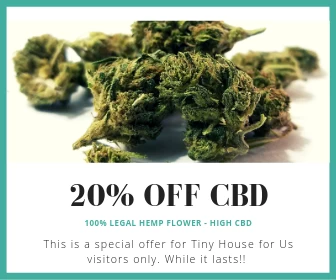 They've been in the bus for a few years now, and are able to pay their expenses with odd jobs while her husband, who did the interior work, completes an apprenticeship with a master cabinetmaker and Katy works on a novel. They rely on a wood stove for heat in the winter and make use of Washington state's relatively low electric rates to operate their appliances economically.
They've also been making incremental improvements to make the bus more home-like, most recently by getting it ready for their new baby.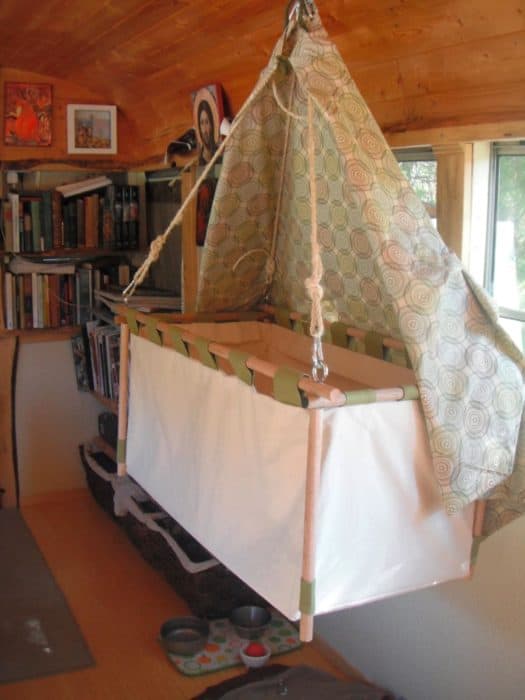 It seems like they're enjoying the new found freedom their modest home provides, regardless of the small space.
Now, my husband works for a consumate craftsman building high end cabinets and furniture. (He built the desk at which I am currently working.) I am finally taking the time I need to finish the novel that has been brewing in my heart for several years.
The bus hasn't been mobile since its transmission died last year, but that's not a problem at the moment: they love living on a friend's property in the midst of the Cascade Mountains and have no plans to leave anytime soon.
You can tell Steve is a skilled woodworker from the interior cabinetry.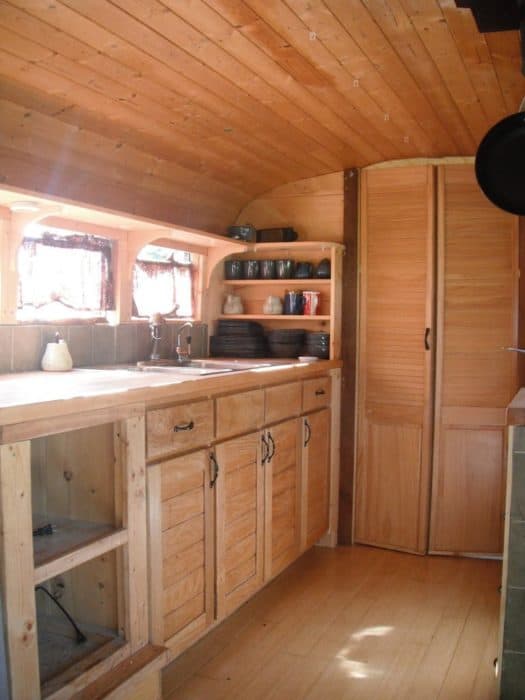 They even found time and space to plant a garden.
You can follow their journey by checking out their regularly updated blog, "Catching Eddies", where they share all sorts of insight into what it's like living there.