Daniel Weddle, who started out small – like, real small – before building his gorgeously idiosyncratic personal THOW, now has a whole crew under him at his Bloomington, Indiana, business Carpenter Owl. Over the last year or so they've been making tiny houses, studio sheds and camper shells, mostly on the small side and all as unique as the people who commissioned them. The most recent is the Honey on the Rock, which Daniel says is their most ambitious build yet.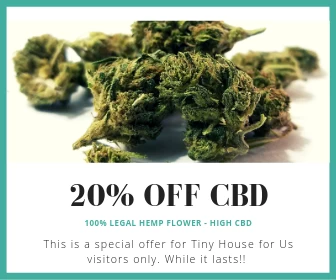 Now, a rooftop tub might be ambitious for most people, but we'll note that Daniel had a second-story bathtub under his belt by build #2… The way the wall curves over into the roof is another signature Carpenter Owl touch carried over from the original Snails Away. So while the Honey on the Rock does look striking, coming from this particular craftsman it's not a complete surprise. What's new here is the stacked porch / roof deck, which are joined by a spiral staircase attached to the back of the trailer.
That trailer is just 22 feet long, and the outside areas take up nearly half of that, so the interior is tighter than you see in most THOWs. That's all right, though, because this one isn't meant for full-time living; it's a vacation home whose owners are looking forward to a lot of time outdoors.
The Honey on the Rock cost about $85,000.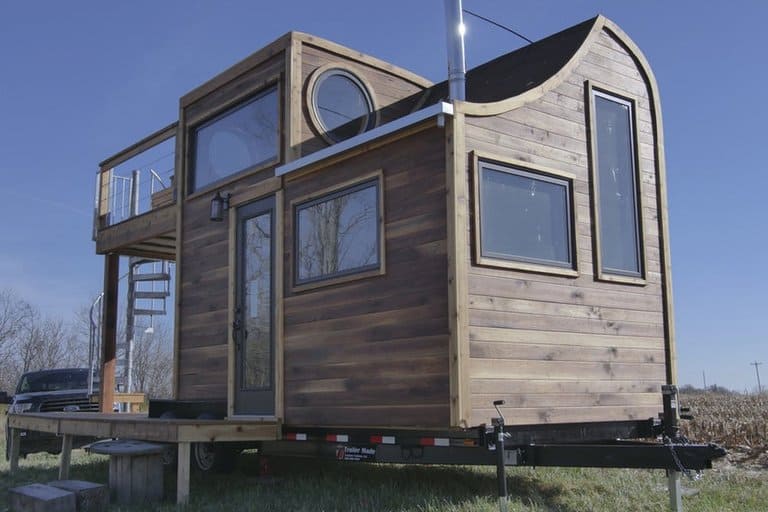 The reclaimed roof came from two different buildings.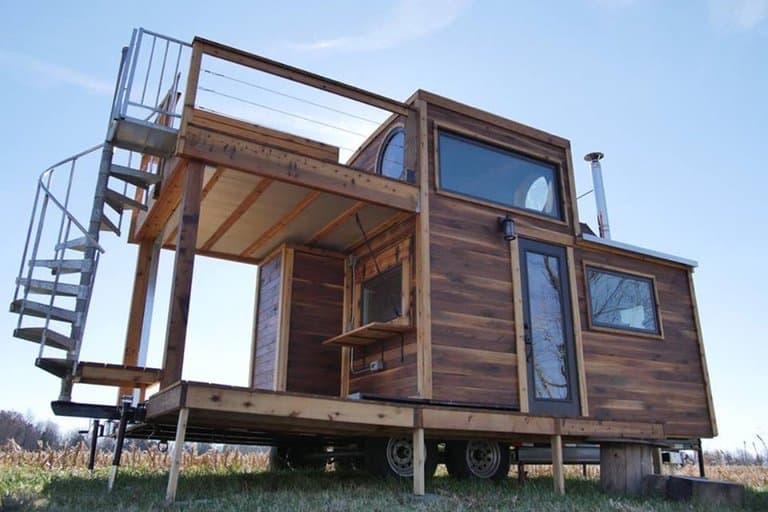 The siding is walnut; the trim is cedar.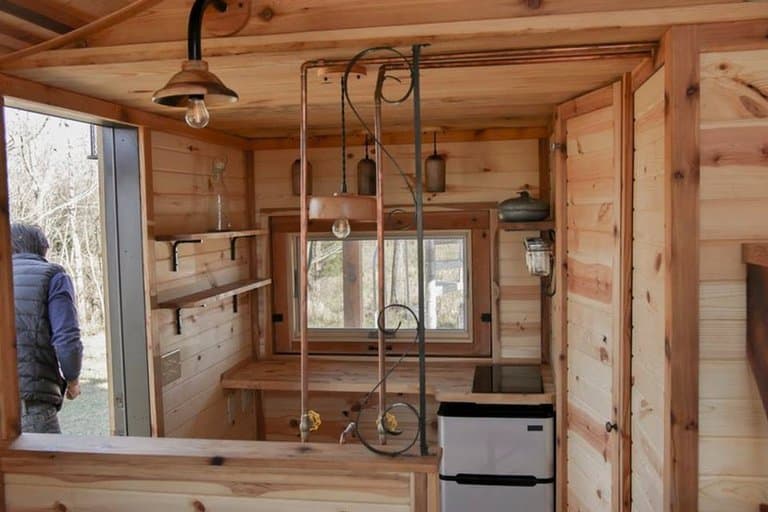 The kitchen's not big, but it has the basics. The bathroom next to it includes a composting toilet and a stucco shower stall with a spiral mosaic floor.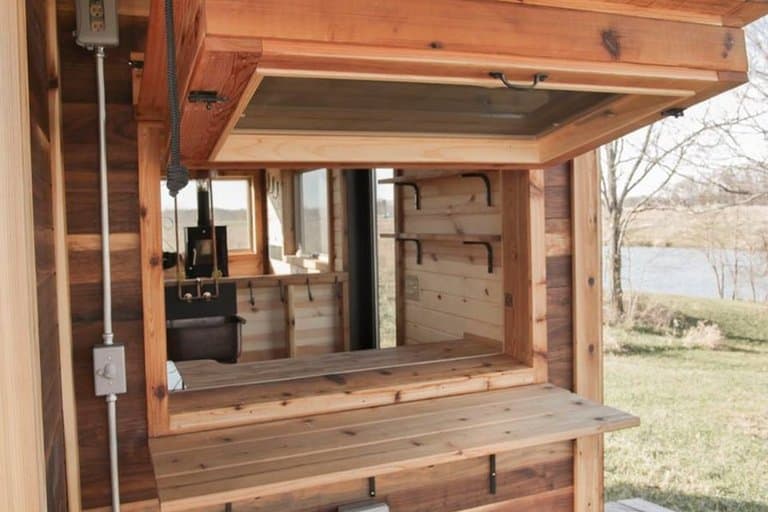 Dining is on the covered porch, and the kitchen window opens up to make it easier.
The copper kitchen sink is plumbed – like everything in the house – with soldered copper pipes.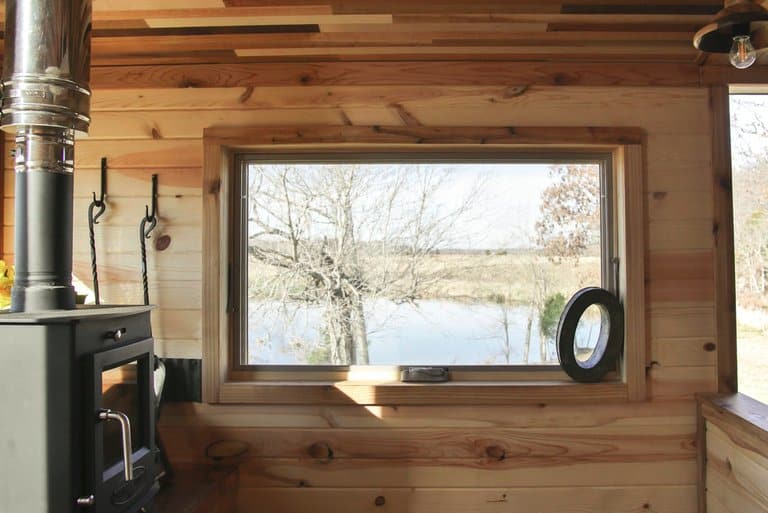 A couch will soon join the wood stove in the living room.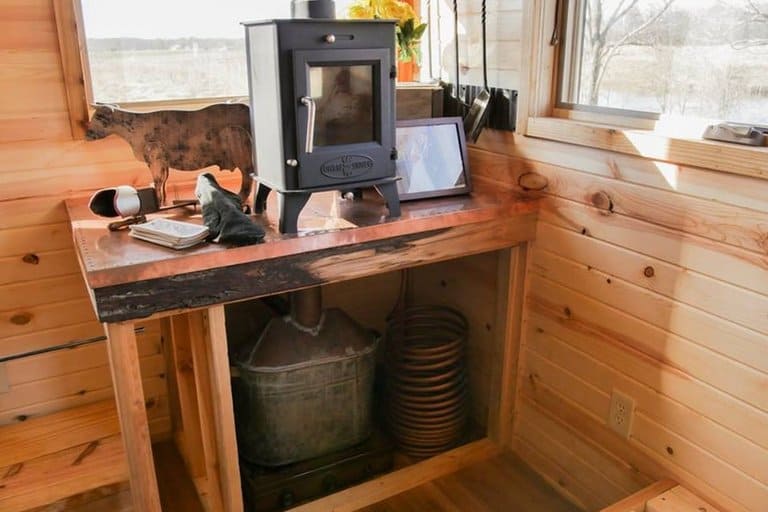 The vintage whiskey still is the owner's family heirloom.
The drawing behind the king bed conceals a door to the roof deck.
h/t New Atlas