There's something about shipping container homes that never ceases to impress. Perhaps its the dramatic change from a dark and hollow rusted shell of metal into a warm and inviting home, or simply the amount of creativity and innovation that builders bring to these projects. Who knows. One thing we do know is that this example from Irish architecture firm Ceardean Architects has all the right stuff. They teamed up with Ripple Container Homes Project to build a super stylish home, with the sole purpose of donating it to St. Vincent de Paul charity, a homeless advocacy group.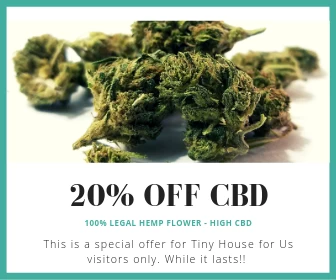 It all began with a single 40′ x 10′ container…
With help from 60+ suppliers, they assembled a team to work on the build and to donate materials.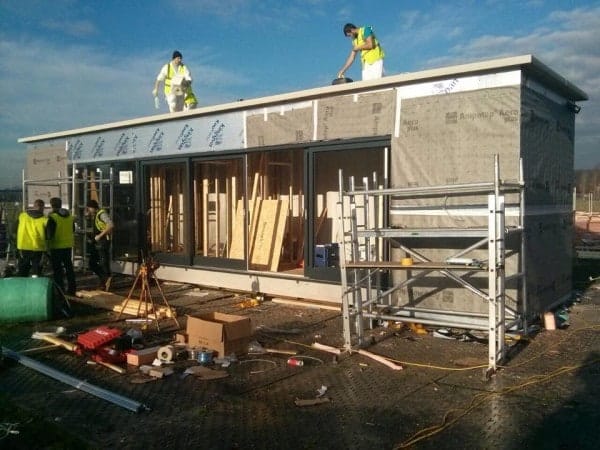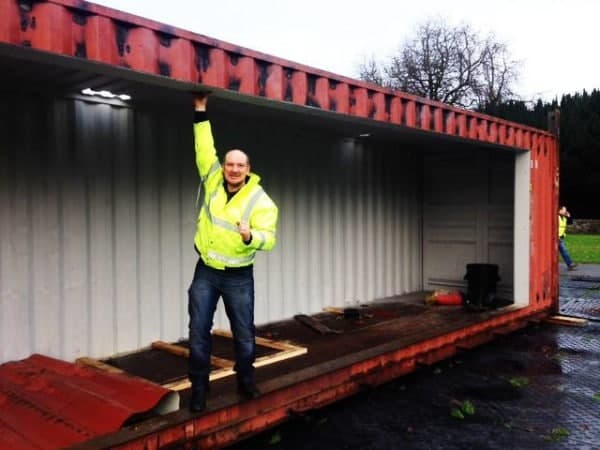 The final product is simply stunning, especially considering what they started with!
Various materials, including this bamboo, were donated to the cause…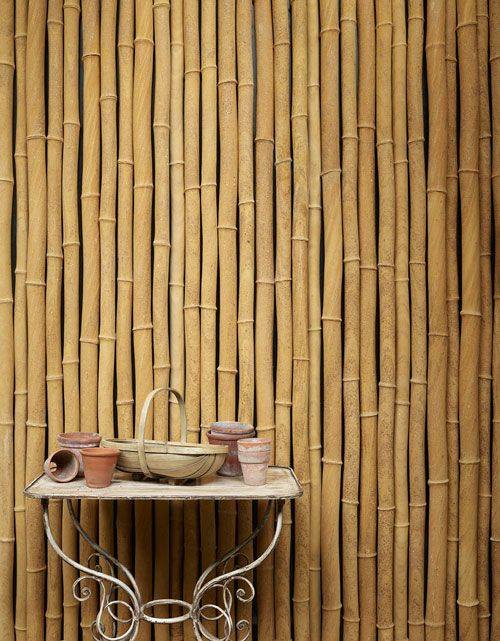 Inside the home you'll find all the comforts you'd expect, including a kitchen, living space, bathroom, and a bedroom with twin bunk beds.
Remarkably, the team completed the build in just THREE days! What an effort! They were able to ship the finished home to a family in need in time for Christmas.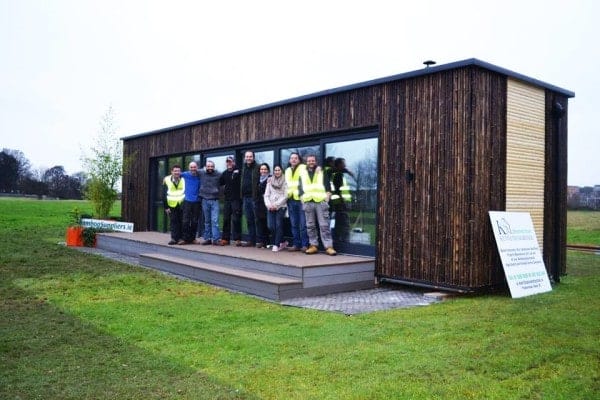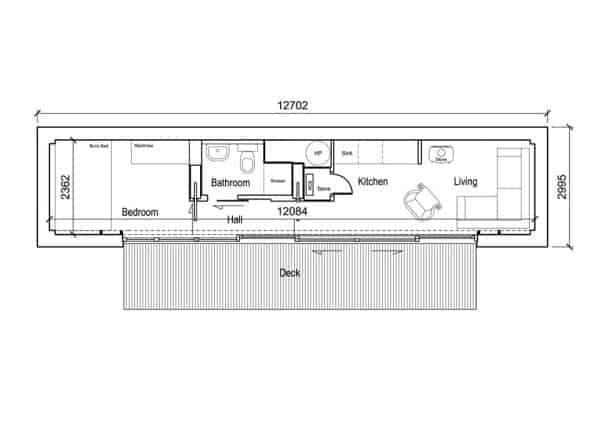 Images courtesy Ceardean Architect's Facebook