Owner Zinta Aistars says this structure often reminds people of the art of Tim Burton and Dr. Seuss, although given its nonstandard angles and no-two-alike windows, The Cabinet of Dr. Caligari might also be an apt reference. The actual designer is unknown, as is its age, but its striking appearance and the quality of the construction makes it pretty clear that while unconventional in approach, whoever constructed it had experience.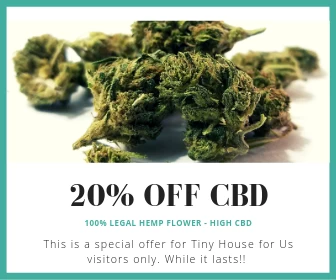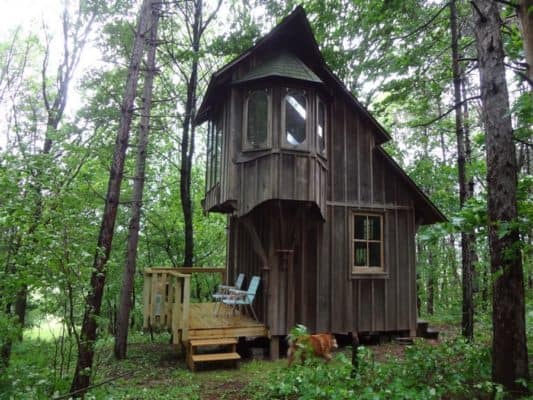 It's set on a hill on ten acres of woodland in southwest Michigan, and Zinta calls it "COTH" for Cottage On The Hill. There's also a 100-year-old farmhouse on the property which serves as the main residence, but Zinta, who's a writer, decided that COTH would make a perfect place to work and has completely renovated it since she bought the land a couple of years ago.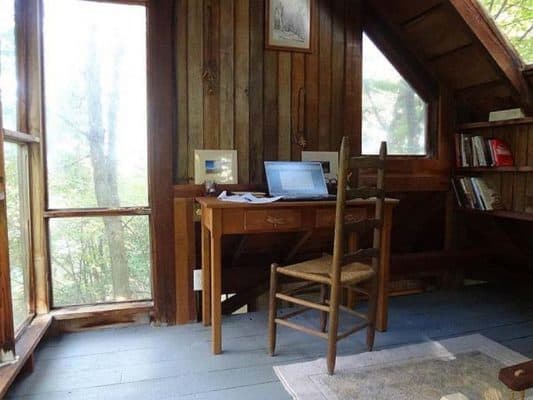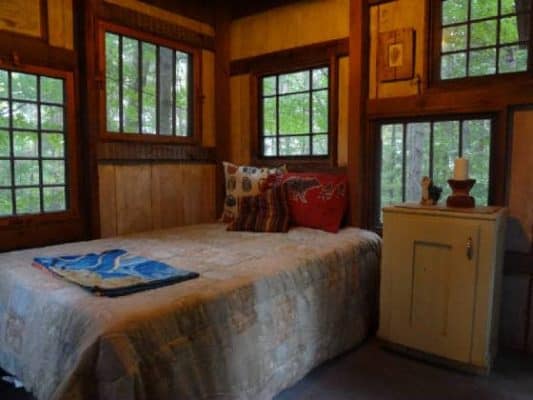 She added the deck and an outhouse and weatherproofed the place, but didn't make many other changes so as to retain as much of the unique look as possible. She's very satisfied with the result, describing it as a quiet and beautiful place to write and spend time with guests.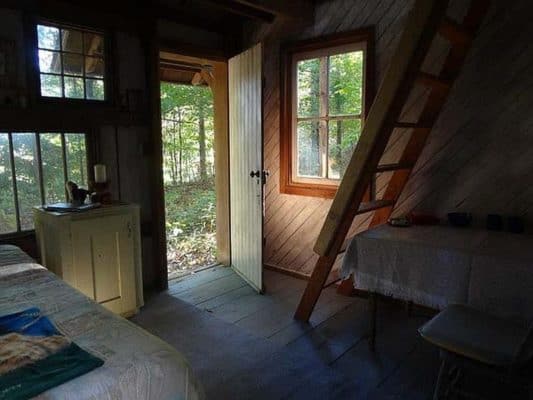 You can learn more about this quaint cottage and follow Zinta's journey on her blog.