Sometimes there is such a thing as too much space. Sometimes the constant cleaning, entertaining, furniture buying and rearranging becomes too much to keep up with. It's exhausting, expensive and time-consuming. That was the case for this Portland, OR couple, who made the decision to leave spatial abundance behind when the moved out of their house…and into their backyard.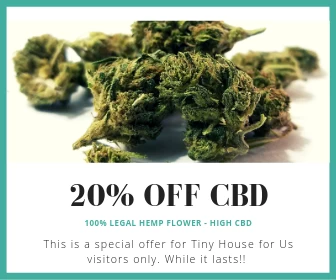 The beautiful, craftsman design fits snugly in their backyard.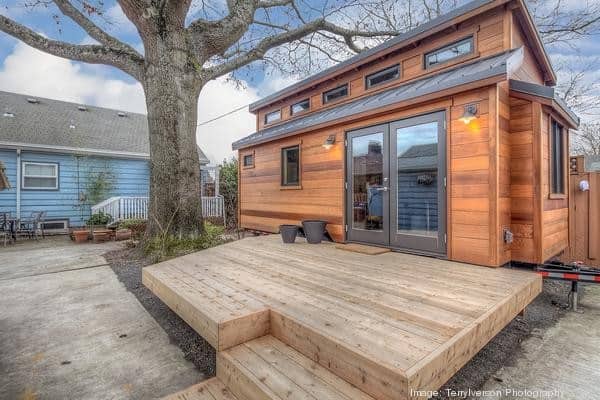 The sleeping quarters are cozy, yet warm and bright. Just don't get up too fast!
They've miniaturized all the comforts of their house. And they couldn't be happier.
It's a hallway. No wait it's a kitchen. No wait it's a dining room. Hey look it's the bathroom!
The interior opens up in ways that make the 160 square feet feel much more generous.
Storage is introduced in the stair up to the sleeping area. Not an inch of space is wasted.
Mike and Laura took it upon themselves to design and build this tiny house as they rented out their main house for extra income during times of economic distress. While the modest 160 square foot space may seem too small for comfort, they've managed to cram cooking, bathing, living and sleeping areas into the interior. It's a testament to what can be done for oneself when you couple a bit of ingenuity with the motivation to live a low-maintenance life. Oh, and one more thing: it not takes Mike and Laura less than 15 minutes to clean their new home.
Resources: