I bet when you were a kid, you never imagined the big yellow school bus you rode every day might one day make a cozy home, or that it could possibly look like this. Well, Mira Thompson did, and after nearly four years working on this project with her husband Jeremy, they have one of the most impressive little homes around. It all started with a 1989 International school bus they purchased in 2011. At 37 feet long, it offers plenty of space, and with all the modifications they made, they can officially call it a home. Their efforts resulted in the work of art you see below, which made its debut last October.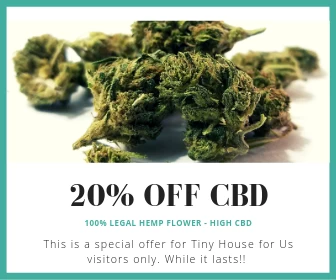 They used plenty of reclaimed materials in the build, with Douglas Fir flooring, cedar shingles on the exterior, and wood from an old house for the ceiling.
The kitchen offers plenty of prep space and room to cook a family meal.
The couple scoured flea markets and garage sales for many of the decorative items, such as the boxes that double as open shelving. This helped keep the cost down while raising the overall character and charm.
They also made good use of the huge wheel wells, using one as a love seat and the other to support a cast iron stove for heating.
One of the most unique aspects of the build is the bedroom design, which brings a gypsy hobbit inspired feel. The surrounding frame includes a ton of drawer space and hidden compartments for storage.
There's also a sitting area above the bedroom, where Jeremy can jam on his guitar. Notice the craftsmanship that went into the wood paneled ceiling.
Beautiful accents can be found throughout the house, such as the lights and plants.
They had a stove special ordered from Amana, and found a 1959 Frigidaire refrigerator, both of which use propane.
h/t Key Penn News