In Denmark it's common to have a "garden allotment" which is basically a small summer home designed to bring a closer connection with nature and family. With Airbnb allowing so many people to easily rent out their homes, it only makes sense to create a secondary dwellings like this for their own use, and to earn a bit of supplemental income. For Peter and Karen along with their two young children, this tiny box provides a retreat where they can recharge and reconnect with each other. The couple bought a property and spent two years building the 237sf box-shaped dwelling you see here. Working together, the couple spend just over $18,000 to build this, not a bad price when you consider the fashionable appearance.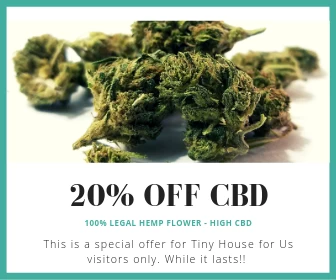 The contrast of dark exterior wood and light colored larch covering the interior adds visual interest and helps frame the space. 
A sliding door reveals the front living space, designed to open up to the garden just outside the home.
Inside the home you'll find almost all the basics, including a sink and refrigerator, and a kitchen area for both indoors and outdoors, but no stove. With a garden right outside, we assume they eat a lot of raw veggies.
Check out the mini sink in the bathroom!
 They scavenged much of the material used, including the steel countertop for the outdoor kitchen.
Their daughter sleeps in this adorable bunk area…
While the fold-out couch below provides a space for the parents.
Mother and daughter tend to the fresh sprouts in one of the garden beds.