We've marveled at the ingenious use of shipping containers for housing before, but this one really excels in terms of maximizing a tiny space with functional living elements. There's enough space to live comfortably, relax when you need to, and even have a rooftop dance party on the upper deck. Build by Cubica, based out of Costa Rica, this 160 sq. ft. home is marketed as a vacation home and includes all the amenities you'd expect and then some. It sleeps up to four people and whether you're looking for a bachelor pad that has room for a rooftop dance party and space for your hungover friends to crash, or a family space that can accommodate you and the kids, this design can make room for whatever needs you might have.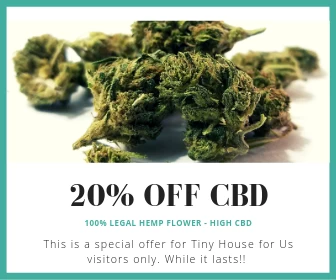 The roof is accessible using a ladder on the end, and thanks to the sturdy container, you don't need to worry much about weight limits.
Inside you'll find recessed LED lighting, plenty of cabinet space, and a fold-down table for dining/studying/working. A small refrigerator, two-burner stove, and recessed microwave fit nicely in the small space.
The sleeping quarters tucked just to the left of the kitchen might be snug, but they make good use of space with the bunk beds. We also like how each bed has its own window, a nice design touch for sure.
A murphy bed stowed in the wall provides a bit of extra sleeping space when you have guests over.
Sliding glass doors open right to the deck, as does a door from the shower area on the right. The entire front facade can be covered up when the house is unoccupied, as the roof overhang above the deck folds down.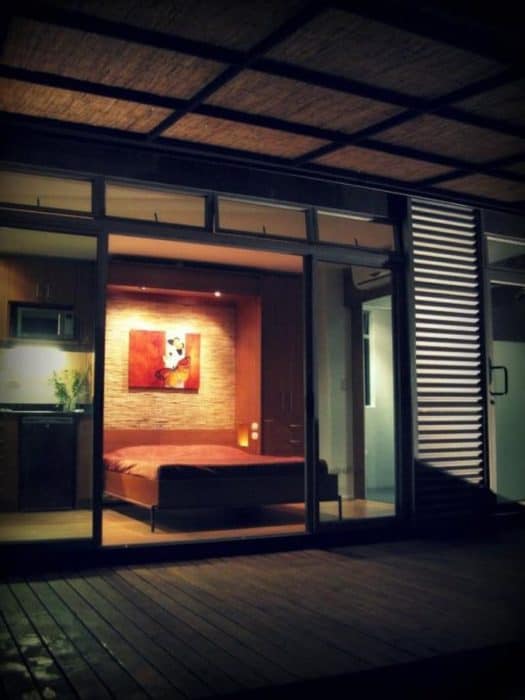 Photographs courtesy of Cúbica.
Cubica has created several other similar designs, used by individuals looking for a recreational cabin retreat and businesses who want an environmentally sound building for cooking classes or guest quarters.