From the fashion and DIY décor blog Cupcakes & Cashmere comes this comfortable and complete 300-square-foot garage conversion guest house. Emily had used her garage both as a storage space and a home office before deciding that she needed somewhere for guests to stay other than right next to her toddler's nursery.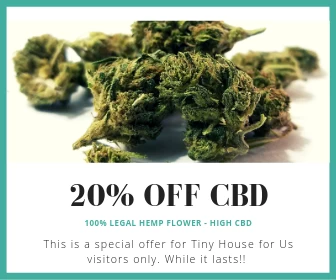 It has a loft, but for storage instead of sleeping; the queen size bed with Leesa mattress is in the other end of the space on a colorful rug across from an overstuffed chair and a small acrylic table. In between is a minimal kitchenette; you won't be doing any cooking here, but there's a mini-fridge and a sink for washing up.
The bathroom, by contrast, is pretty impressive: a marble sink atop a large cabinet, a pentagonal glass shower stall, and nicely tiled floor and walls. It's a very pleasant guest house, and with just a couple of additions to the kitchen, this design would make a perfectly livable studio-type home.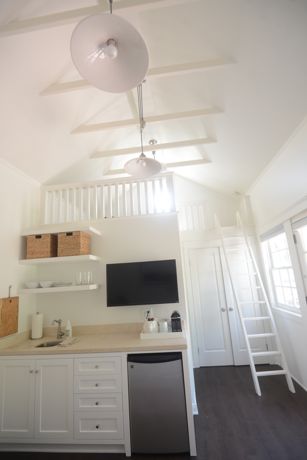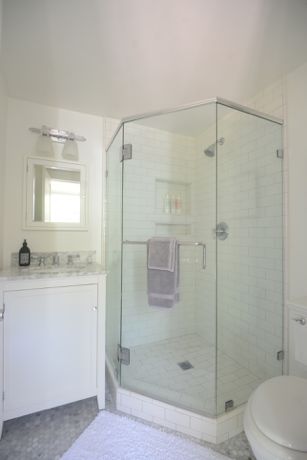 Photos via Cupcakesandcashmere.com | h/t Tiny House Talk