Tiny Idahomes LLC is based out of Idaho, and they currently have about a dozen builds under their belt, including this 34′ custom gooseneck trailer that's just about complete. It displays a unique style that's got a bit of a disco/lounge vibe with a dash of country rustic. If you happened to be one of the lucky attendees at the first annual Tiny House Conference in Portland, OR over the past weekend you may have seen this beauty on display.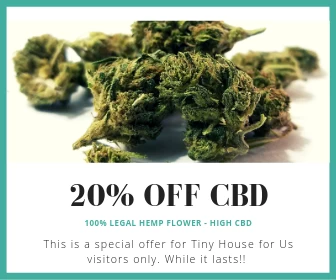 At 34′ in length, this build offers plenty of space. Notice the "bump out" section in the neck.
Inside the curved ceiling and LED lighting adds a sort of lounge vibe, while reclaimed wood used throughout the finish adds a nice layer of rustic beauty.
The nearly complete bathroom shows off a modern sink/faucet combination with a high efficiency toilet and a beautiful shower with custom tile.


The bedroom is located on the ground floor, so no need to climb a ladder. It includes some nice built-in storage, a wall-mounted t.v., and desk area.
The living room is perhaps our favorite part, and is accessible via a small carpteted staircase. It looks like a great place to unwind in style, with an entertainment center and electric fireplace adding to the ambiance.
Below the raised platform you'll find a nook for a washer/dryer.
A modest yet highly usable kitchen occupies the middle of the trailer.
According to Tiny Idahomes, the estimated cost for something like this is around $80k, which isn't a small amount to be sure, but it looks like they put a ton of effort into bringing a totally customized look to the design. You certainly won't find anything like this at any random RV/trailer sales lot.
To learn more about their homes and see their current inventory, check out http://www.tinyidahomes.com/ and be sure to follow them on Facebook to stay updated with their build progress.