The Independent Series 4800 is a flawlessly designed, nicely priced 124-square-foot THOW with one major drawback: it's only available in Australia, so we're not going to be able to get our hands on one anytime soon. It's made by Designer Eco Homes, which has been in business since 2010 but has only been doing tiny houses for the last couple of years. Inspired by the American tiny house movement, they now have a range of trailer-based homes in sizes up to 500 square feet. The 4800 is one of their smaller models, and they recommend it as a guesthouse, but it still has all the necessities for simple living. Base price is $49,650, which sounds reasonable at first – and then pretty darn good indeed when you realize that's less than 38K US!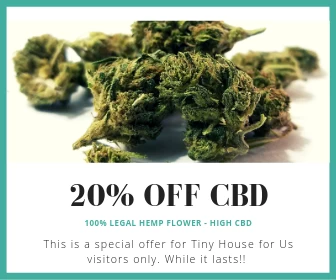 The exterior is an attractive mix of western red cedar and corrugated sheet metal, and as you can see from the roof panel, the house has auxiliary solar power.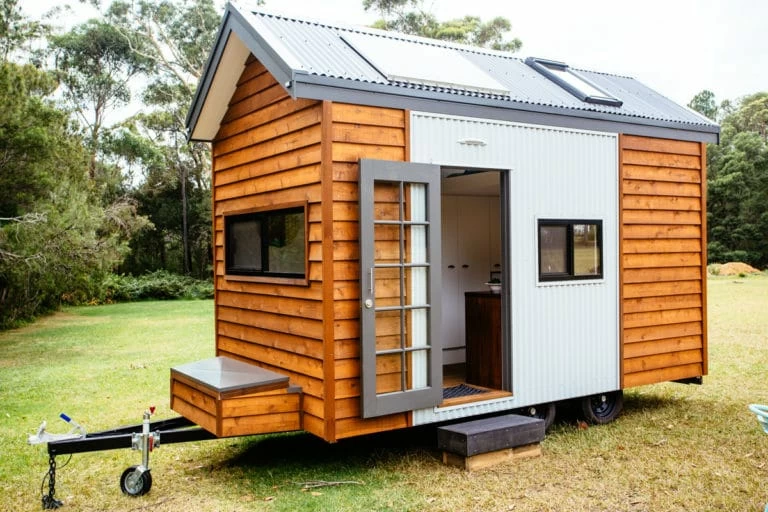 The built-in coffee table doubles as a dining table in the spacious living room section.
A gorgeous hardwood ladder leads to the sleeping loft.
Even with some fairly large cabinets opposite, the kitchen is far from cramped.
The overhead cabinets have been reduced to drawer size, a nice idea that provides a little extra storage without taking up too much space.
Like the vanity sink it contains, the bathroom is wide and narrow, with a dual flush toilet and a small glass door shower stall on opposite ends.
A peaked roof and skylight give the bedroom a pleasantly open feel. It holds a king bed.
h/t Tiny House Talk