Minnesota hasn't exactly been a big part of the tiny house movement to date, but an initiative in Duluth may be set to change that. Center City Housing Corp., a nonprofit developer of affordable housing, has already moved the first tenant into its 336-square-foot micro-house prototype. The woman, who'd previously been homeless and living in a shelter, will stay for six months. She is to be followed by two more short-term test occupants as Center City and the City of Duluth evaluate how well the tiny house concept works as a low-income housing solution.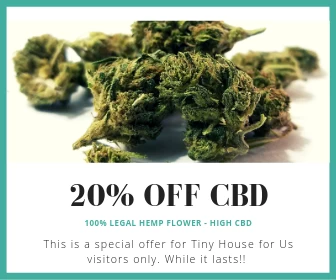 Wagner Zaun Architecture donated their design services for the micro-house, and a crew of volunteers handled the construction. It's a stick-built house with a shed roof and residential electrical, water and sewer connections, and is so heavily insulated with spray foam that a couple of electric baseboard heaters will be able to see it through the winter with minimal power consumption. A little covered front porch leads in to a full kitchen. At the other end is a combo living room / bedroom with several large windows, and the bathroom's around the corner.
Even with free labor, the micro-house cost about $60,000 ($13,000 of which went to the utility hookups). Although we've seen some well-made tiny houses for less, that still compares favorably to the estimated $150,000 price tag of a comparable apartment unit. Over the next 18 months, Center City plans to gather feedback from the dwelling's temporary residents and explore options for placing more units, whether in clusters or dispersed throughout the city.