American Tiny House has been making sustainable custom THOWs in Longview, Texas, for a while now, but somehow we've never featured one of their builds before. So here's their latest, the 24-foot Everett: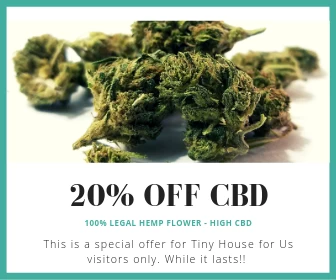 There are few surprises but plenty of craftsmanship in the comfortable, somewhat old-fashioned interior.
Building the appliances and a closet into the storage stairs has left lots of room for the rest of the kitchen, and the embossed ceiling is a nice decorative touch.
The recessed sink gives the bathroom just the right amount of space.
While there isn't all that much headroom, the loft does fit a very cozy looking bed.
American's website was down at press time, but if you like what you see you should be able to get in touch with owner Andrew Pleban through Facebook or Gmail, or by phone at (903) 930-8500.