You could call the Chalet EXP the official tiny house of Parcs Québec. Three of these 320-square-foot cabin were produced exclusively for their provincial park system, and units are now in place in the Jacques-Cartier, Mont-Tremblant and Monts-Valin parks. Their clean and functional layout presents a welcome departure from the ordinary log cabins in most parks. Inside you'll find room for two people, and prices start at $130 Canadian per night.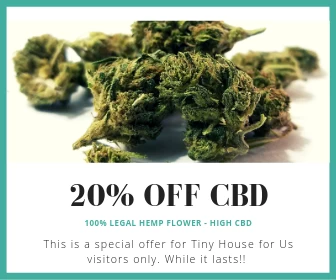 In keeping with the aim of giving visitors the "chalet EXPerience", these are a lot nicer than the campground cabins you're used to. Some might even use the term "glamping" to describe them. We'll try not to do that.
Not your granddad's cabin in the woods.
Dress for the weather and you can use the deck any time of year!
You'd be happy to relax here after a long day of trekking . . .
The obvious major improvement is the view you get from inside; basically two entire walls are glass, so you'll have a great view of the park from within your own private shelter.
There's also a full hot-water bathroom and a kitchen complete with a refrigerator and microwave oven. And you don't need to worry about the heat escaping through those giant windows, because electric baseboard heating ensures that the interior always stays toasty warm. (For even more warmth, and perhaps as a concession to traditionalists, there's also a woodstove.)
To learn more about these cabins and book a rental, visit http://www.sepaq.com/hebergement/chalet/chalet-exp.dot