This house rocks. Literally. You could walk right past this little "home" and not even see it. Made to resemble a boulder, this experimental design comes to us from Switzerland, where it blends in with the landscape on a mountainside in the Alps. The only thing giving it away is the square window that affords a small view from the inside. While the design itself doesn't really qualify as a tiny home – or any type of home we can think of for that matter, the interior does include the bare minimum, with a fold down table, a bed, and even a small fireplace for heat.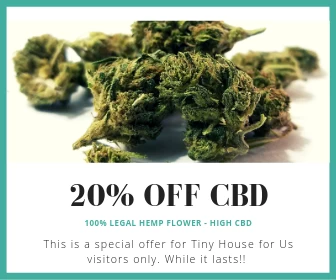 This creation comes to us from Swiss studio Bureau A, and they dubbed it "Antoine", the name of the main character in "Derborence" by Charles Ferdinand Ramuz. Although we've never heard of the book, apparently Antoine gets trapped in a landslide in the Alpine Valley, and spends seven weeks living under rocks.
The design began much like a regular cabin, with four sides and a roof. From there however the students had to fabricate the facade to resemble a rock. You can see what it looked like before they layered rebar and ferrocement all over the outside. The metal pins resembling Hannibal's face mask actually support all the extra weight.
Apparently the installation of the rock cabin wasn't an easy process, as you can see in the video. Using a hydraulic crane and a large flatbed, with a lot of patience and some rocks strategically placed under the corners, they were able to integrate it into the hillside. It's an interesting design concept to be sure, but probably not appealing unless you're a super paranoid survivalist or a villain looking for a secret hideout.
https://youtu.be/KY_fX6zvEUA