Crystal and Aaron Zull got married in 2006 and bought their first house in 2008. It didn't turn out to be very well made, and they considered themselves lucky to be able to sell it a year later. Their next home was a brand-new 1700-square-footer that saw them through the births of their children, Selah (now 5) and Simon (3). There wasn't anything wrong with it, exactly, but after a few years the Zulls began to grow tired of the cleaning, maintenance, and mortgage payments that went with owning such a large place.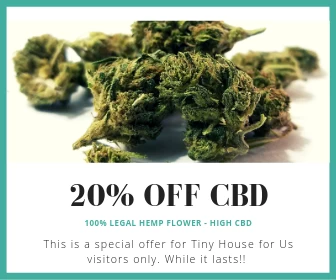 They wanted more freedom, more time outdoors, and a simpler and less stressful lifestyle. Crystal had grown up practically next door to the late Tom Raper's giant RV dealership, but an RV with the durability and features necessary for use as a full-time family home was just too pricey. So they came up with their own solution, getting a little (OK, maybe a lot) of help from the skilled team at Rocky Mountain Tiny Houses along the way.
Last year the Zulls committed themselves to moving into a sub-300-square-foot tiny house; early this year they ordered one from architect Greg Parham's Rocky Mountain Tiny Houses and went through the process of getting rid of everything that wouldn't fit inside. Just a couple of weeks ago Greg drove their new home from Colorado to Lafayette, Indiana, and they moved into the customized, curvy-roofed 26×8 house they call the "Pequod".
Sure is pretty, isn't it?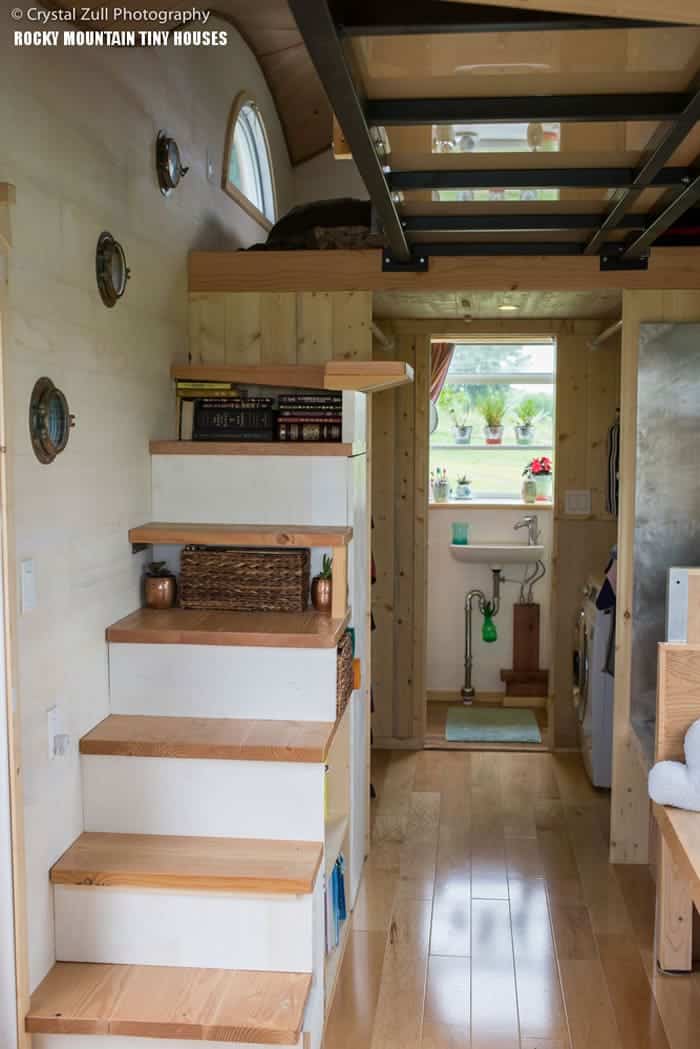 It wasn't a smooth transition: the back of the Pequod was damaged as it was being moved onto the farm where the Zulls will live; their cat, Loki, went out to explore the cornfields and never came back; there was no hot water or Internet service; and Crystal's first excursion to the loft ended with a misstep and a hole through the ceiling. Worst of all, it began to rain heavily – and this Pequod proved somewhat less seaworthy than Captain Ahab's. Water came in through the doors and windows, which swelled shut, and the siding began to warp.
Crystal says things have quieted down a bit since then, but so far it looks like the Zull family's tiny house journey is going to be an exciting one. We'll be watching Crystal's blog for updates and can't wait to find out how the Pequod holds together – and whether Loki ever finds his way home!
2017 update: Well, the house did hold up, the cat came back, and the Zulls eventually ended up in a larger house near Denver. The Pequod returned to Colorado as well and is now part of the WeeCasa tiny house hotel in Lyons. Click here to make a reservation to stay in this piece of tiny house history.