Half cabin and half modern art installation, this somewhat bizarre structure from Uhlik Architekti is perched on a boulder deep in the Bohemian Forest. The owner is said to have a high-pressure job that made him yearn for a place to retreat and relax in natural surroundings. (Stressful as it may be, that job apparently has its compensations: we don't know how much the cabin cost, but it doesn't exactly look like the least expensive option for getting away from it all.)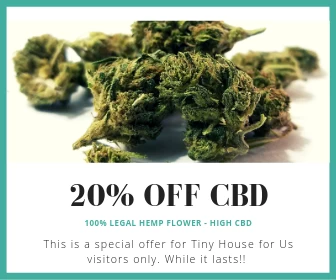 When the owner contacted Uhlik, he told them that he wanted something integrated into nature as much as possible while still remaining comfortable in any weather. Because he wouldn't be there most of the time, he also needed something secure enough that he could lock it up and leave it without worrying too much about break-ins.
Basically the building had to be open, but not too open. Uhlik solved that design challenge by adding huge windows and doors in several places, then covering them with giant shutters operated by winches and pulleys. In good weather the windows can be opened to let it the breeze; in bad weather they can be closed to keep out the cold and rain; and when no one's there they can be shut and padlocked. The one at the entryway even becomes a sort of porch roof when it's open.
So the shutters serve a purpose, and seem to serve it well. But why is the cabin balanced on a giant rock? That seems to be mostly for looks; Uhlik was apparently taken with the area's proliferation of boulders and wanted to incorporate one into the design. True, there's a slightly better view from the elevated end. Wild animals can easily pass beneath the gap, so there's slightly less disruption to the environment. But fundamentally it's an aesthetic choice. Judge for yourself whether it works.
Uhlik relied on local craftsmen to build the cabin. Several carpenters worked on making the joists from dead trees found in the same patch of woodland; they also created the charred, rabbet-jointed wood panels that seamlessly cover the outside of the structure. The steel L-profile supporting the asphalt roof – and all other metalwork – was delegated to a nearby blacksmith.
There's a little less than 200 square feet of space inside. A reasonable amount of room by tiny house standards, but half of it seems to be taken up by a series of oversize steps leading up to the window above the rock. That's where you start to wonder about the wisdom of suspending the cabin between the rock and the ground. The steps become necessary to avoid a sloped floor, but they don't look particularly attractive or functional to our eyes. It's true they have storage space and a double bed beneath them, but surely a less obtrusive place could have been found for that. They don't look very comfortable to sit on, either.
In fact, nothing about the interior aside from the wood burning stove looks very homey – it's just bare clear-coated oriented strand boards. The overall impression is of something that's unplanned or unfinished, which is curious considering the care taken to make the exterior look nice. A good interior designer could probably do a lot with it, but the problem of how to make those steps into a usable, integrated part of the interior space seems almost insurmountable. Surely there must be a more useful arrangement? We can only imagine that for now it remains an unfinished project. You can view more pictures here, although there was no translation in to English available at this time.