This charming little cottage packs a lot of style into a compact 16-foot length. It was built by Free Range Homes of Eatonton, Georgia, as a demo unit, and now that its tour of duty at tiny house shows is finished it's for sale at just $29,000 fully fitted out.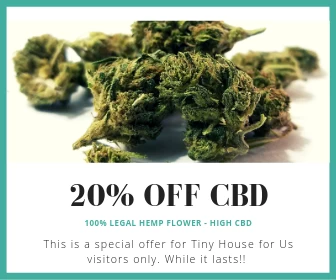 The NOAH-certified cottage has a fold-out deck in back.
The living room features shiplap walls and a quirky wood stove.
The kitchenette has custom cabinets and a large sink.
The loft holds a double bed with room (and headroom!) to spare.
Behind the ladder is a built-in wardrobe. A barn door leads to the bathroom.
A Nature's Head composting toilet in the tiled bathroom.
There's a propane water heater for the bucket-type shower.
h/t Tiny House Talk
Images © Free Range Homes