Global Tiny Houses of Scarborough, Maine, have just knocked $10K off the price of their brand-new 24-foot tiny house on wheels, bringing it down to $49,900. Weighing in at 10,000 pounds, the street-legal THOW can be towed behind a one-ton pickup truck and comes loaded with creature comforts like a ground-floor bedroom and 5-foot bathtub.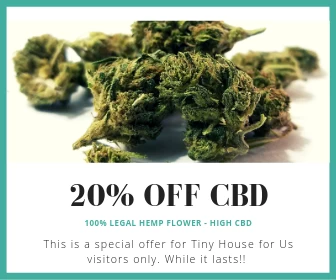 The house is built on a full aluminum trailer.
There's a big exterior storage closet in front.
A bed and a sofa make the living area comfortable, a high ceiling keeps it open, and a Dickinson propane heater keeps it toasty.
The parallel kitchen isn't very long, but it holds a full size refrigerator.
The butcher block counter top extends into a dining nook.
Think sink and four-burner gas range / oven are on the other side.
Besides the tub, the big bathroom has an enormous amount of counter space and a Nature's Head composting toilet.
The large loft could easily be used as a bedroom; if you're sleeping below, it will provide an awful lot of extra storage space.
h/t Tiny House Talk